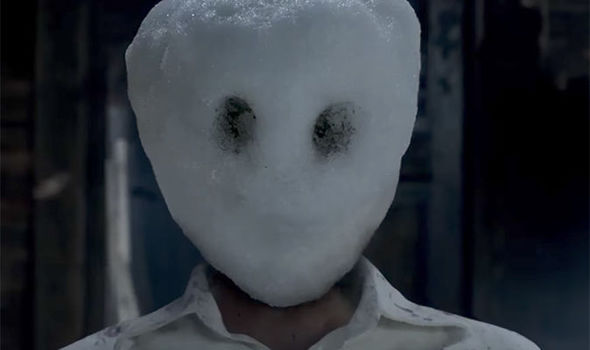 Courtesy Photo
As cold winter weather draws near, it is the classic time to release much anticipated thrilling murder mystery films.  
As always, there are high hopes for movies that are released during this time of year because of the great success that horror movies have had in the past during the spooky winter times. But just as there are always high hopes, there are also plenty of worries and doubts about all of the movies that are released as well.
It is not an easy task to live up to some of the great horror films of the past, Director Tomas Alfredson knows this and yet is able to put his best effort forth to create an amazing film.
While "The Snowman" did feature many small plot twists during the mid to later stages in the movie, the beginning was rather dry and uneventful. The idea was to give background for the ensuing story, but it came across as almost a random scene with little to no context for the story line.
Into the mid and later stages of the movie, there was finally context given as to who everyone was and what their roles would become but, until about halfway through the story, it was very unclear.
With so many unclear faces and characters coming into play during the film, it was very difficult to distinguish who was doing what and why. Many characters entered into the story at the drop of a dime with little or no reference to the plot and almost made the film split into two parts; one about the murders and one about a side detective and his personal life.
While the murders continued, so did legendary detective Harry Hole's personal life which was more jaw dropping than the murder story line itself.
I often found myself watching and hoping that more would come: more plot or a stronger more dramatic story line as the classic murder mystery is very common and needs to have something stand out to be truly special.
As the movie continued, I kept thinking to myself "I really hope there is going to be a bigger plot twist." Sadly, there was no large plot twist and it was apparent who the murderer was very early on into the story.
The film tried to incorporate too many small plot twists during the movie to keep people on their toes during the film, but ended up just putting the audience to sleep due to a fairly simple mystery with too many small plots that did not tie into the major murders of the film.
The idea behind the movie was not bad, but there were certainly some missed opportunities in this film. Overall the lack of a major plot twist, too many small plots, and what felt like smaller movies within the film itself leaves this film as a big missed opportunity. I give this movie a two out of five stars.