Alumna becomes First Year Experience director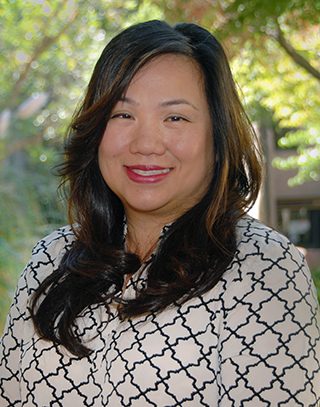 A former student was recently hired as the new director of the First Year Experience program.
Hong Pham was a former Cosumnes River College student before transferring to San Diego State University and then Sacramento State University to pursue her master's degree in higher education leadership and policy studies.
"I'm so incredibly thrilled to be back at CRC," Pham said. "To be able to give back to my community and become a part of student's journeys are all very exciting to me."
FYE is a program created to provide first year college students with planning, guidance, and support while completing courses. It also gives students the opportunities to take general required education courses early in their college education.
"We are excited to have Pham," Student Success and Program Specialist Oscar Mendoza Plascencia said. "She brings a lot of energy and she's very positive."
Mendoza said Pham's positive outlook makes everyone hopeful to continue these type of projects for students.
Before becoming FYE Director, Pham worked at the UC Davis Early Academic Outreach Program for over nine years and at San Joaquin Delta College for three years.
"My focus really is to serve our students and strengthen our communication and relationship in the Elk Grove Unified District," Pham said. "Everything here is already in place and is excellent so I'm just eager to be able to be a part of it and enhance where I can."
While building connections with EGUSD, Pham said she also focused on helping students who have trouble speaking English or struggle to get into college. She said that it came from thinking about her own journey and brought an incredible sense of responsibility.
Pham was a first-generation college graduate in her family and said she understood the struggle of transitioning between high school and college.
"We want everyone to have the opportunity to go to college and pursue higher education," Pham said.
"
We want everyone to have the opportunity to go to college and pursue higher education.
— Hong Pham
Though Pham has only been on staff for about two weeks, students are eager to meet her.
Ariel Hernandez, an 18-year-old undecided major said, "I didn't even know there was a FYE program but I'm really considering joining it now."
Kelly Dalaya, a 19-year-old biology major said she think Pham is a great role model for coming back to support her own community.
"CRC has the most supportive and active teams and staff so I truly believe Pham will be a great addition to our staff," Dalaya said.
Pham said students can expect to make meaningful connections with other students and staff while being in FYE.
"I really believe a strong welcoming start for students is what'll make a difference in their academic journey," Pham said.
View Comments(1)