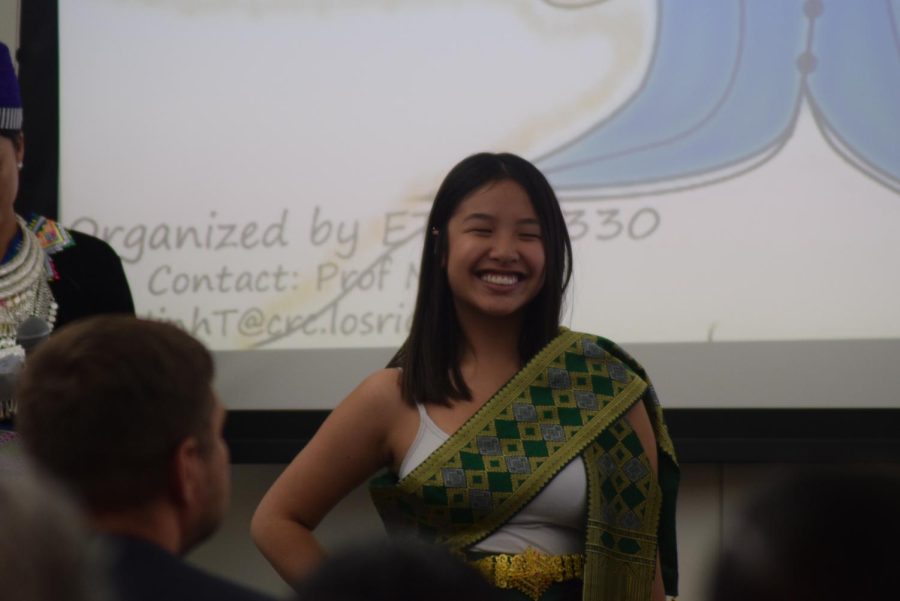 Lucy Vang
The second annual Asian Pacific American Culture Show was held on April 10 in the Winn Center.
"A World Through Many Eyes" was put together by Assistant Professor of Sociology Ninh Thien-Huong and students of Ethnic Studies 331 to showcase the music, dance, fashion, poetry and martial arts of many Asian cultures.
There were refreshments awaiting as students, staff and family came to support those who were in the show. Phones and cameras filled up the room as the highlight of the show was about to begin.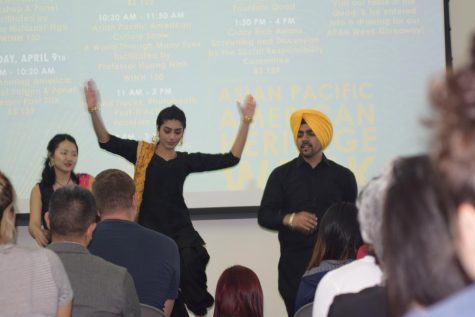 "I had to come back and see the show this year again because I was so amazed by it last year," said 22-year-old psychology major Tran Ahn.
Ahn said she only went to last year's show for extra credit but became mesmerized by it when she saw how unique each ethnicity was.
Dances ranging from Indian classical dance to hip-hop were then followed up by a local drag queen performance and poetry reading.
The fashion show showcased many traditional pieces of clothing from Asian cultures such as Vietnamese, Cambodian, Thai, Hmong, Indian and Japanese.
Models were walking in pairs and giving the audience a full glance at the outfits as the emcee was explaining the meaning behind each specific outfit and prop that was shown.
"The amount of diversity in this room just shows how supportive and respectful we all are about each others' culture," said Andrea Heins, a 20-year-old engineering major.
As the show came to an end, Huong thanked the audience for coming to support the Asian community and also thanked her students for making the show possible.
"We all worked really hard to put this show together and couldn't be more happy with the outcome," Huong said.