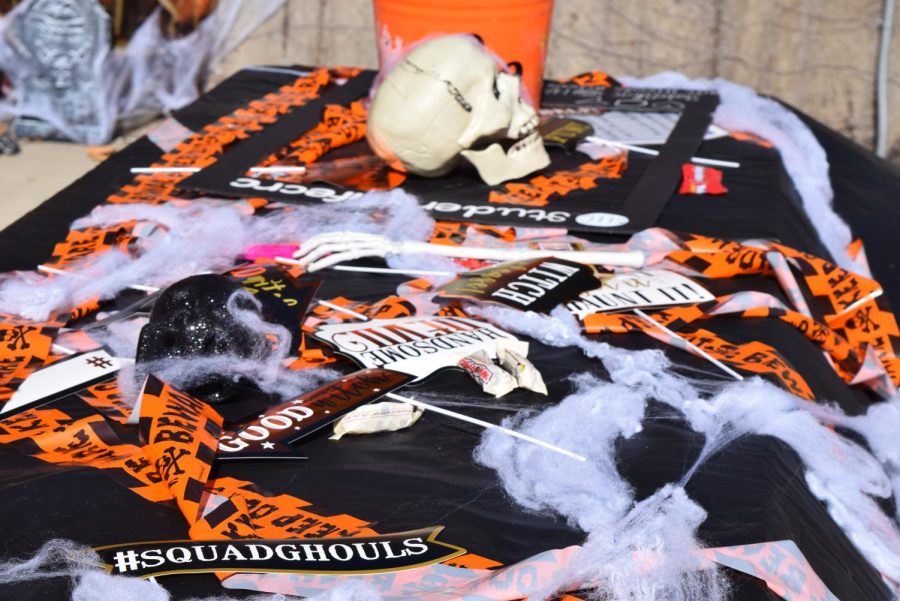 Lucy Vang
The Associated Students of Cosumnes River College brought the festivities of Halloween to the quad on Oct. 31.
Hawk-O-Ween celebrates the Halloween spirit with music, performances, games and food trucks.
"It's a really nice thing for the school to keep us in the holiday spirit, especially at a time like this when students are stressing over exams," said 23-year-old psychology major Lynn Martinez.
As music was playing to set everyone in the Halloween spirit, a variety of games were set up all around the quad for students to play for prizes like candy and goodie bags.
"I enjoy seeing the variety of clubs that are out here and really just seeing people getting into the Halloween spirit," said 33-year-old photography major Emanuel Espinoza. 
The Drama Club was hosting a tarot reading table, where they were gaining lots of attention. They were also giving out free candy and had props for students to use for pictures. 
Graciela Castaneda, a 21-year-old sociology major and president of the Puente Club, said that there were more students participating in the event than she had expected.
"It's always more fun when there are a lot of people," Castaneda said. 
A group of students then shared their passion for K-pop by performing on the quad, while the audience was cheering them on. 
Students were dressed in all sorts of costumes, from creepy skulls and witches to princesses and anime characters. 
There were clubs selling snacks and drinks, while also providing information to help promote and get more students to join them. 
"I look forward to this event again next year," said Martinez. "It was so much fun."