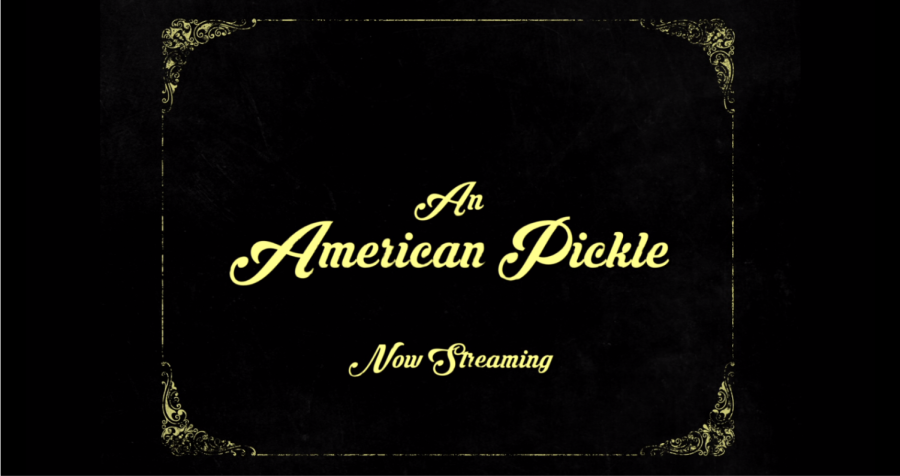 Courtesy of Austin Scott
HBO Max released their first original movie, "An American Pickle," which stars comedy heavyweight Seth Rogen ("Pineapple Express," "The Interview," "Superbad") in two different roles on Aug. 6 for all subscribers.
HBO launched their streaming service HBO Max at the end of May, supplying viewers with additional content during this pandemic.
"An American Pickle" is directed by frequent Rogen collaborator, Brandon Trost (cinematographer for "Neighbors," "This is the End" and "The Night Before").
The film showcases a struggling Jewish worker, played by Seth Rogen, who emigrated to New York in 1919 in search of the American dream. In a hilarious turn of events, the worker falls into a pickle vat moments before the pickle factory closes, resulting in him being preserved by pickle brine for 100 years in a Captain America-esque travel through time. Now, in modern-day Brooklyn he confronts a scary new world and meets his only living relative, his millennial great-grandson who is the same age as him, also played by Seth Rogen.
Despite the numerous mentions of pickles, the sour, acidic and raunchy nature of Rogen's humor is almost nonexistent in "An American Pickle." The film is driven by its creative contrasting of traditional and modern family views, rather than a traditional comedy. The execution of the story is complemented by the use of modern-day media tools like social media to provide commentary on the film's core values. However, the story seems to grow more silly as time elapses.
While Rogen shines in his dual-performance, he and Trost seem to take the risk of ditching humor to dive headfirst into a value and story-driven film, but it never feels like it fully commits to either direction. The indecisiveness makes the film's short run-time of 89 minutes feel more like a disadvantage than a unique trait.
The scenes of the past are uniquely shot in a square view, providing a nostalgic and vintage feel for the audience, then later gives way to modern widescreen as the character awakens in the future. This unique touch adds more character to the film and its characters, but is short-lived.
Fans of Rogen's work may be disappointed by the lack of budget, over-the-top jokes and drug-related humor, but his dual performance and uncanny ability to display loneliness in two vastly different characters might be enough to excuse a few plot-holes and wandering storytelling. An overall solid, but easily forgettable movie debut for HBO Max.