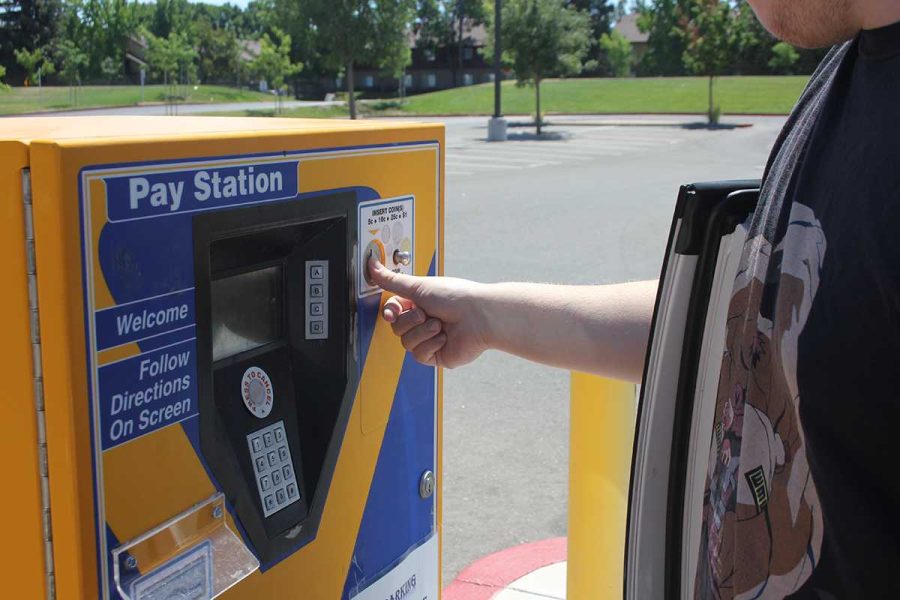 Bobby Bishop
Long lines, scrambling for classes and purchasing textbooks are all things students expect at the beginning of the semester.This semester however has brought something new that most never imagined: increased parking fees.
For the first time since 1997 when parking was 75 cents, the cost of daily parking rose from $1 to $2 on July 1 across the entirety of the Los Rios Community College District. This won't be the last increase.
"The auto rate goes up to $35 a semester in January, the motorcycle goes up to $20 a semester in January and the auto parking fee for BOG students goes up to $25 per semester," said LRCCD Associate Vice Chancellor for Communications and Media Relations Mitchel Benson via a phone interview. "Then next June the summer auto rate goes up to $20 for the summer and the summer motorcycle goes up to $10 for the summer."
Prices for the LRCCD campus daily parking went up by a full dollar this time, compared to the 25 cent increase that came in 1997, but compared to schools like Sacramento State, where parking is $6 daily, it's still low.
While students that drive and attended summer session were well aware of the increase when it occurred, returning and new students said they were unaware of an increase beforehand.
Chai Saelee, 19, a computer science major was one of those who didn't see the increase till he arrived for the first day of classes.
"I just wondered why it increased a dollar. I thought it was just for the first day but then I realized they actually changed it $2 everyday," Saelee said.
Saelee said that the increases to come next year are reasonable, but "if I know what it's for then I'll probably feel better about it.
Another student who noticed the increase in parking fees was 18-year-old Alex Quitiquit an undeclared major who had ideas where the money should be going.
"Hopefully [for] more parking," Quitiquit said. "The money could go towards more supplies for the computer labs and all that stuff."
While the money isn't going towards building of more parking spaces or towards supplies on campus, it is going back into the campus in specific ways.
"The money that comes in from parking fees actually has a fairly specific role. It's restricted to a special parking account and the money is used to operate and maintain the parking structures and lots and to basically monitor and patrol the parking areas," Benson said. "So everything from parking lot monitoring to resurfacing, striping, cleaning the lots and structures. All the money that comes from parking fees is reinvested in parking."
Quitiquit said that it sounded reasonable to put the money towards monitoring the lots because it would possibly cut down on any vandalism that might be happening.
"If they're trying to catch more people that don't have parking passes, I guess that's their business not ours," Saelee said. "I don't know if it should be used for that. It should be used for bettering the school, probably, and other things."