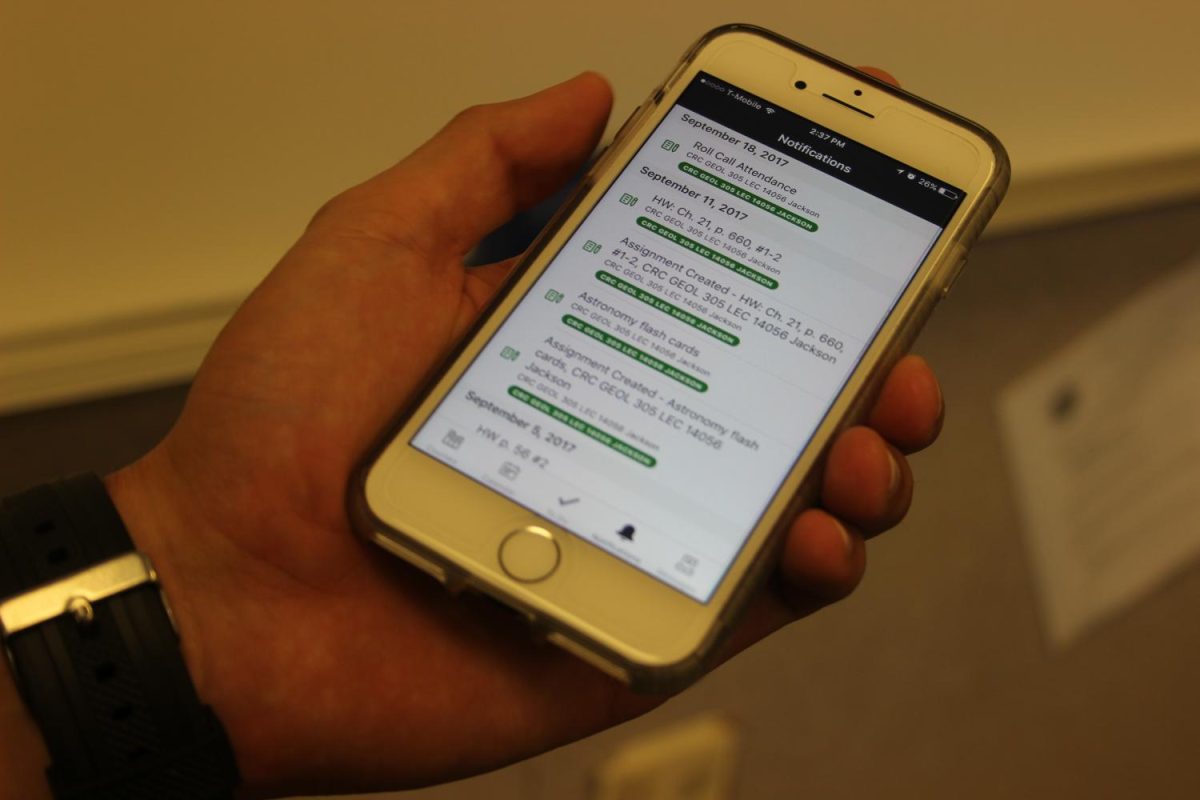 Kainoa Nunez
By the spring semester of 2018, Desire2Learn, the online course companion used at Cosumnes River College, will be phased out and replaced with a new course companion, Canvas.
Many courses have already made use of Canvas in an effort to make the transition process easier. Some students, like 19-year-old history major Jessica Utile, had a positive opinion of Canvas.
"I did three classes with D2L last year, and my classes this semester are using Canvas," Utile said. "It looks like Canvas is simpler than D2L."
However, not all response to the change has been positive. Other students, like 18-year-old kinesiology major Christina Cortez, said that Canvas was confusing to use.
"D2L is pretty easy to navigate," Cortez said. "I used Canvas for a summer class. It's confusing. There's a lot of different tabs."
There were many reasons why CRC decided to switch from D2L to Canvas. Distance Education Coordinator Gregory Beyrer is an advocate for Canvas, and had much to say about the program.
"Canvas is designed to be easy to use for the majority of users, those users being both students and faculty," Beyrer said. "The interface is consistent across colleges, so that menu structure and how the tools work, it's harder for the individual instructor to change the look and feel of Canvas."
Consistency was one of the key reasons for switching to Canvas from D2L, as well as why Canvas was chosen over other course companions. Beyrer said that this should be one of the main selling points for students as they start using Canvas instead of D2L.
"It's going to be consistent for students," Beyrer said. "We do know that students like that, and more importantly, students benefit from that, because as a student, the less time you're thinking about 'How do I navigate?' the more time you can spend on learning."
Beyrer also said that the company that runs Canvas is very focused on listening to its users.
"They're very responsive to their users," Beyrer said.
Some other benefits of Canvas are supposed to be a more mobile-friendly system, as well as a 24-hour help desk for anyone who has questions while using Canvas.
Staff from around the Los Rios district, not just CRC, have been working to create information modules to be used in Canvas in order to help answer students' questions about the program, as well as modules that can be used by faculty to further aid students in their work. Librarian Andi Adkins Pogue is part of a district-wide committee working to help create these modules.
"We are creating modules that will walk students through the basics of the research process," Adkins Pogue said.
"Right now we have tutorial videos and we have handouts and we have online research guides," Adkins Pogue said, "but we really wanted to create something that we all were working on so we weren't duplicating effort, and that could be used at any college, and that could be put right into the online classroom instead of linking them out to something else."
Adkins Pogue said that while the transition is understandably difficult for both students and faculty, the switch will be a positive change in the future.
"I think the thing that students will come to appreciate is that there's going to be some consistency," Adkins Pogue said, "not only within classes at one college but in multiple colleges."
"It's very user friendly, and it's such a collaborative environment that allows sharing of material, so you don't have to feel like you're creating everything from scratch," Adkins Pogue said.
Students can find a resource guide to using Canvas at https://community.canvaslms.com/docs/DOC-10701.