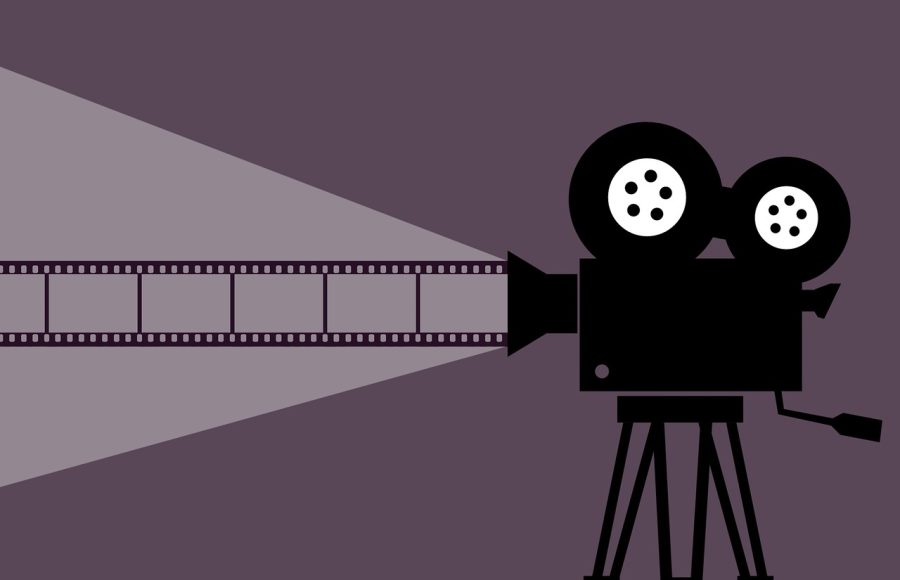 Courtesy Photo
After almost two months of quarantine, whether you are finishing up Netflix, or catching up on everything Disney has ever made, some may be looking for other areas of entertainment.
Since most of America is not officially back to business as usual and some may still be stuck at home, our favorite actors and singers in Hollywood are at home as well, some of which, still performing on some level from their homes. 
"Teachers should make a billion dollars, and get more vacation time," sang late-night host Jimmy Fallon working from his den. "To spend their days wrangling all our crazy kids, when they go out, they should get a bottomless bottle of wine."
Like many talk show hosts and reporters, Fallon has moved his daily late-night show to his house where he continues to entertain, but also interview stars through video conferencing.
As people come to terms with this way of life, big names in Hollywood are bringing a new level of intimacy to their interactions with the general public and help us all realize that they are human too. 
Actor, rapper, iconic tv show character and lately social media mogul, Will Smith is taking Snapchat by storm with his Snapchat Original Series "Will From Home."
Smith has transformed his man cave into a studio and hosts video calls with other big names in Hollywood, because when you're Will Smith, why not?
Last week's episode was a reunion of the 90's hit TV show, "The Fresh Prince of Bel-Air."
Smith having a full, successful career, and then evolving into raising his children and investing in their success, had not been one to expose his personal life, or reside in a negative spotlight.
In December of 2017, Will Smith created an Instagram account while on set at "The Ellen Degeneres Show" and social media hasn't been the same since.  
Another artist not holding back in quarantine is Drake. Drake released the video for "Toosie Slide" in early April, depicting the quiet empty streets of New Jersey while he dances around his mansion showing fans how far his creativity and dedication can go. 
A month later, "Toosie Slide" is #3 on the Billboard Top 100 and the dance went viral before the video was even released.
Toosie is an Instagram dance influencer that had previously toured with Drake and shared his experience and involvement with the dance in an interview with #Geniusnews.
 "People have been waiting a long time for something like this to happen, the whole dance culture and community are behind us," said Toosie. "This could open up doors for other people doing what we doing."
Mobile carrier Verizon came up with an idea of bringing artists to peoples home while simultaneously fundraising for small businesses. 
Verizon mobile's #PayItForwardLive series is "a weekly live stream starring the biggest names in entertainment supporting small businesses," according to Verizon's website. "Tune in Tuesday and Thursday at 5 p.m. PT to watch your favorite performers live from their living rooms."
Artists that have already paid it forward are names like Dave Matthews, Alicia Keys, Luke Bryan, Billie Ellish and most recently, the Zac Brown band performed Thursday. 
In an interview with Verizon on why he was taking part in the show, Brown expressed empathy for small businesses and stressed the importance of flattening the curve.  
"As a small business owner myself, I'm excited to join Verizon to help support so many local businesses who have been impacted by this global pandemic," Brown said. "It's so important we all stay home and flatten the curve, but small businesses have been impacted as a result." 
Speaking of supporting local businesses, another new feature that has been rolled out to help overcome quarantine is DJ's now have the ability to stream high-quality audio/visual performances remotely.
Mixcloud is a website that has been around for a few years and lets DJs from around the world store archives of their mixes and compilations.  
For decades, DJs have struggled with providing services remotely or on-demand because licensing is not in place for outlets such as Facebook Live, Youtube, or Twitch and teleconferencing apps are designed for talking, not continuous ambiance, so having a legal, quality platform available opens new possibilities for house parties or hiring DJs from around the world for significantly less than in person. 
Finally, if music is not your thing, movies and TV shows have a new contender that is growing in popularity.  
Quibi is a mobile device media app released in April, that is designed for short interactions and brevity for people on the go, with six-minute episodes or movies in chapters and a lot of original content for a new age in entertainment.
The first show I watched was a six-minute episode of "Reno 911!" and it was just as funny as I remember before the main show discontinued.  
Quibi was released with an extended trial period of 90 days, thanks to the country's state at the time, and reached 1.7 million downloads in the first week, said CEO Meg Whitman in an interview with CNBC's "Squawk on the Street." 
Currently Quibi has a trial period of two weeks with subscriptions at $4.99 a month with commercials and $7.99 without ads.