UC Davis transfer strives to reach his goals at CRC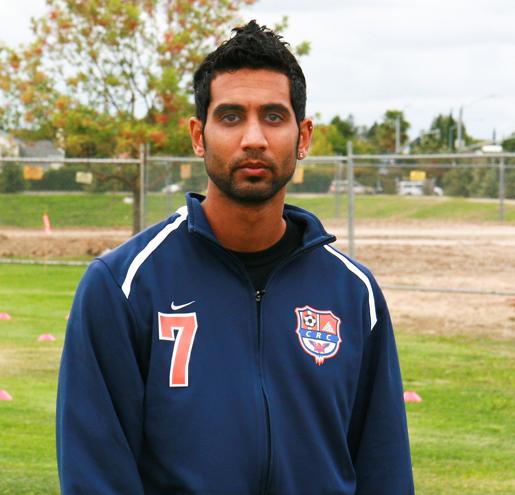 Hang on for a minute...we're trying to find some more stories you might like.
Born into a family of soccer players, Jameil Hall proved to be no exception.
After departing from school as a child, Hall and his friends scored goals into trash cans at a roundabout in Leicester, England. This was just the beginning of soccer for the future Cosumnes River College student.
"Playing in the streets and being taught by my dad is what allowed my skills and passion for soccer to develop," Hall said.
At the age of nine, Hall and his family moved to Sacramento where he continued to play soccer and even basketball. However, Hall dedicated himself to soccer and eventually became a starter for the Davis United.
"For me soccer is a passion," Hall said. "I love the game. When I'm on the field I forget about everything else. It's relief from the world."
Hall attended University of California, Davis last year where he was notable for his soccer skills. He played every game and became a starter for the last six games of the season.
"My most prized achievement is earning a scholarship to UC Davis and proving to myself that I can be a good player at that level," Hall said.
Despite his accomplishments as a soccer player at UC Davis, Hall fell short on his grades, resulting in a transfer to CRC to focus completely on his school work. It also meant a year of no soccer.
"I feel like I needed this transfer. It has been a learning experience and I'm glad it happened earlier rather than later," Hall said. "It has cut in to my soccer career and getting back to a top school will be harder for me now."
This semester Hall showed he was ready to boost his soccer career again. He joined the men's soccer team, who were excited to have his talent.
Unfortunately, during practice at the beginning of the season, Hall tore his meniscus and anterior cruciate ligament. Hall is out for the rest of the season and will need surgery on his knee, followed by rehab.
"I'm still kind of processing the fact that I can't play this year," Hall said.
Hall continues to show his appreciation for the sport and the Hawks by attending their practices and games.
When he comes out of rehab stronger and his academics in good shape, Hall will be ready to play again. He is looking at multiple schools to transfer to, such as California State University, Northridge.
"My motivation is my future, I know what I want and what I need to do to get there," Hall said.