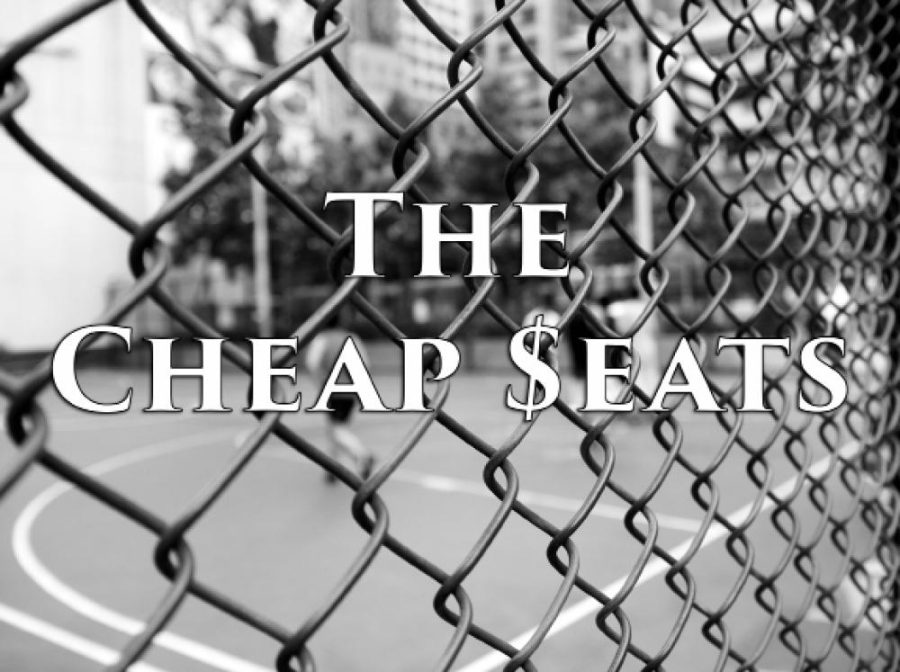 Parents supporting their children in sports is great, but recently parents have overstepped their boundaries.
In the past couple of weeks since the NCAA March Madness tournament began, LaVar Ball has praised his son Lonzo, who was a standout player on the University of California, Los Angeles men's basketball team and is now taking his talents to the National Basketball Association.
LaVar has outraged many by saying his son is better than some of the NBA's former and current stars, like Michael Jordan, Charles Barkley, Lebron James and Stephen Curry.
There is nothing wrong with praising a person's ability to play a certain sport, but going after athletes who have proven themselves with rings and other awards is ignorant.
This isn't the first time parents have interfered with an athlete's playing career transitioning from college into the pros.
For example, Archie Manning, a great quarterback in the National Football League for 13 years had two children with great talent who were bound to play in the NFL.
Even though Archie Manning's numbers weren't great for his playing career, it didn't diminish his respectability around the league.
His first son Peyton, who was a star at the University of Tennessee, was a sure first round draft pick and was drafted first overall by the Indianapolis Colts. The Colts decided to take Peyton because Ryan Leaf, who was the other top pick in the draft, had said he didn't want to play in the Colts organization.
It was only a few years later when this strategy was used again, but this time it was for Archie's second son, Eli.
Eli was a standout quarterback at the University of Mississippi. Like his brother, the Ole Miss quarterback was at the top in the draft class for quarterbacks.
The difference this time was Eli and Archie had told the San Diego Chargers, who had the first overall pick in the 2004 NFL draft, not to select him.
At the time, the Chargers weren't in an ideal situation for Eli to become a starter.
The Mannings hoped it would work out like it did for Leaf a few years earlier, but it didn't, and the Chargers selected Eli first overall.
Even though Eli was selected by San Diego, Archie was still trying to find another team that he wanted Eli to play for.
His hopes of a possible trade from the Chargers happened when the New York Giants selected quarterback Philip Rivers From North Carolina State University with the fourth overall pick.
This drew interest because he was the other quarterback the Chargers were considering, but they still took Manning in the draft.
Eventually it worked out for the Mannings because Eli was traded from San Diego to the Giants for Rivers and has since won two Super Bowl championships.
It's fine to have the best interest for a child succeeding in sports, but when are they going to become adults on their own?
Athletes don't need to have their hands held. Let them experience life in the real world and make decisions on their own.
Although LaVar played college basketball himself, he didn't average anything compared to Lonzo in their one-year college careers.
LaVar has been out and about all over these sports shows, just hyping his kid up.
The reality is that when Lonzo is drafted to an NBA roster, the players will not target him, but will use him as an example of why his father should think twice about saying his son will be the greatest.
LaVar made it personal when he went after Lebron James by saying James' kids will not live up to the pressure of playing in his footsteps.
It's easy for LaVar's children to beat the pressure since he didn't play more than a year in college basketball and averaged under three points per game.
Going after professional athletes to make your children look better is stupid. Let your children play the game.
If they were raised right, they will make the right decisions and surround themselves with the right people.