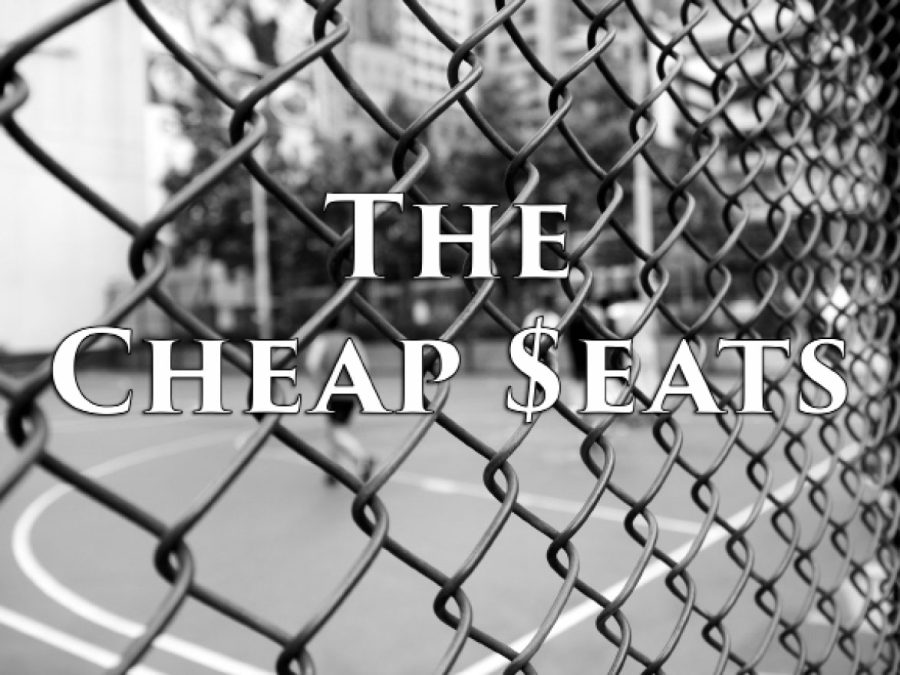 Every year, the National Football League invites some of the most star studded collegiate athletes to Lucas Oil Stadium in Indianapolis to participate in the league's scouting combine. 
It is at these workouts where NFL scouts and coaches will identify who the "can't miss" prospects are coming out of the draft class, decipher which position players can make an immediate impact on their team's 53 man roster and decide between which longshots have the most potential to be league's latest diamond in the rough. 
It has been over two years since the 2017 NFL scouting combine, a captivating week that featured future superstars like Christian McCaffrey, Myles Garrett, Jamal Adams, Juju Smith Shuster, Alvin Kamara and George Kittle. 
Of the 330 combine attendees, two of the more intriguing names floating around the front offices of teams were Deshaun Watson and Patrick Mahomes. 
Deshaun Watson, a consensus All-American and perennial Heisman trophy candidate, was the obvious choice for teams who were in desperate need of a franchise signal caller. 
During his three-year tenure at Clemson University, Watson compiled 33 wins, one being against Nick Saban's Alabama Crimson Tide in the 2016 BCS National Championship. 
Against a defense loaded with NFL talent, Watson capped a magical night with a 2 yard touchdown pass to Hunter Renfrow with just seconds left in the game to dethrone arguably college football's most potent dynasty.
If his 463 yard and three touchdown Houdini act against the Crimson Tide was any indication of what was to come for his NFL future, Watson would be the undeniable number one overall pick in the 2017 draft.
Patrick Mahomes was the wildcard of the two QB's. 
The son of a former major league pitcher, Pat Mahomes, Patrick played for a less accomplished program at Texas Tech University, under former NFL quarterback, Kliff Kingsbury.
As a freshman, Mahomes played in limited snaps at QB as he was also a middle reliever for the Red Raiders' baseball team. It wasn't until his freshman and sophomore years that Mahomes began showing flashes of brilliance behind center, shattering school records in touchdowns, total yards and total offense. 
Yes he was a raw talent but Mahomes was unorthodox. A former top pitching prospect coming out of high school, he had a howitzer for an arm. 
When he released the football, you better have been ready if you were a wideout because his pass was coming at a velocity equivalent to a major league four seamer. 
It didn't take an NFL executive to know that the sky would be the limit for both Watson and Mahomes if the right team got their hands on either one of the dynamic playmakers. 
Despite Watson's championship acumen and Mahomes' incomparable arm talent, both young QB's were subject to criticism leading up to the draft. 
Their playing styles were nearly antithetical to each other. Mahomes was the gunslinger while Watson was very intentional before unleashing his superhero like abilities. But of the many dissimilarities, there was one characteristic they did have in common. 
Both young men were black quarterbacks entering a league where players like them were under more scrutiny than any position in the league. Rather than creating innovative ways to exploit their skillset, NFL teams underappreciated both Watson and Mahomes. 
Draft profiles were made for each prospect, including pro projections, scouting reports and test results. 
As expected, Mahomes was praised for his arm strength and Watson for his natural athletic ability and leadership. Just like every other black signal caller entering the NFL draft, though, both were labeled "developmental" QB's who may need to sit for a year or two because of their inability to deliver the football accurately from the pocket. 
The duel threat label was diminishing to Watson because it suggested it was solely because of his athleticism that he was a projected first rounder. And the lofty reports Mahomes' received for his arm strength actually distracted teams from realizing the player he was soon to become. 
Whether it was because of Mahomes' "fundamentals" or Watson's "lack of vision," the evaluations for both players were over before they started; The undertone suggested that because they're black, they have no shot of being successful pocket passers at the next level. 
On draft night, however, the Kansas City Chiefs traded up 17 spots in the first round to snatch Mahomes with the tenth overall selection. Two picks later, the Houston Texans traded up 14 spots to steal Watson.
The next two drafts featured first round selections of two black QB's in Lamar Jackson, who is currently the MVP frontrunner with world class athleticism and brilliance from the pocket, and Kyler Murray, a two sport athlete who demonstrated an unprecedented combination of speed and arm talent at the University of Oklahoma. 
Maybe it took for Patrick Mahomes to win the league's most valuable player award and lead the Chiefs to an AFC championship game in his second season for NFL teams to feel comfortable enough handing over the reigns to black signal callers. 
Or it could have been Deshaun Watson's historical start to his NFL career with the Texans that changed the league's negative perception.
Because the league has already been fortunate enough to witness the rapid development of African American QB's like Cam Newton, Russell Wilson, Patrick Mahomes, Deshaun Watson and Lamar Jackson, we don't have to call it the emergence of black quarterbacks in the NFL anymore.
Every Sunday, all of these QB's are out to seek revenge on every NFL pundit who doubted them coming out of college by exhibiting their extraordinary skillset as pocket passers.
This is not the dawn or an emergence of African American quarterbacks in the NFL but fans for definitely in for a real treat with these hungry signal callers behind center.
So instead, let's call it the vengeance of black quarterbacks in the NFL.