'Magi' classic delights audiences
The Magi, for those unfamiliar with the Nativity, were three men, wise kings of the East who brought gifts to Jesus in his infancy.
They're an important part of the Christian tradition, said to be the original gift givers. It's 2000 years later and that time of year again.
It's no myth that the spirit of Christmas has been diluted by materialism, and Jon Jory's stage adaption of "The Gift of the Magi" is an attempt to bring the celebration back to its roots.
The Cosumnes River College theatre department has put this play on just in time, and it's one of the sweetest productions you can experience with your loved ones this season.
The story is about Della and Jim, a young couple living in a modest apartment on the East Side of New York City. Della, played by the delightful Michelle Murphy, is a selfless and loyal spouse who married purely out of love, despite what her family advised. She sympathizes for her husband, a low-waged accountant, and wants nothing more than to make a wonderful Christmas for him with the money she's saved, a meager $1.87.
Jim is a humble working man, played admirably by Quincy Cooper. Jim's one of those bless- his-soul kind of men. He is almost incapable of lying to Della, even if it is to surprise her, and his heart has a pureness that is enviable.
Both are strapped for cash, so they sacrifice materials that are dear to them in order to afford to buy each other the perfect gift. If you're not familiar with O. Henry's short story, the ending is ironic, adorable and so appropriate to the spirit of gift giving.
Director Gail Dartez casted the production perfectly. Both of the lovers have the chemistry and together weave a relationship that is as white as Christmas. We all hope to love and be loved as much as they do, and Michelle and Quincy make such an ideal believable.
Other notable players include Jimmy Guan as the watch seller, a savvy salesman who delivers punch-lines with impeccable timing. Autumn Jackson wows as the maniacal Madame Vodskaya, a woman who barters hair for money and has nothing but contempt for men. She claims to have killed two of them.
Each stage transition is soothed by the tune of carolers. All of the classics are present, and you won't have any doubts about what season the story takes place.
The story is ensemble-driven, and any actor unmentioned was equally integral in the telling of it.
All of the performers put their best work forward and showed their joy.
It's also worth noting that the Elk Grove Food Bank Services will be collecting non-perishable food items and other gifts for those in need before the show. Ask yourself, what would the Magi do?
Leave the Christmas lists at home, put your catalogs and coupons away and come witness a story as wise as it is entertaining.
Leave a Comment
About the Contributor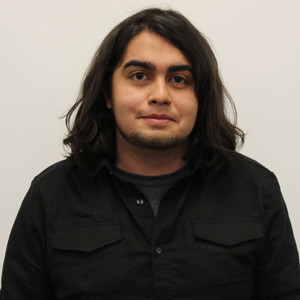 Mozes Zarate, Former Staff
Mozes Zarate was journalist on staff for two semesters at The Connection. He served as an editorial assistant for the News section and a beat writer...