Jannah Khalil, Staff
Sacramento entrepreneurs spoke at a seminar to encourage and teach aspiring businessmen and businesswomen to reach their potential in the business world. The seminar was held at Cosumnes River College and was put on by Professor Man Phan, chair of the business department. The five entrepreneurs featured at the event were there to talk to students...
May 15, 2017
John Cabales, Staff
Counselors at Cosumnes River College are trying new and innovative ways to get students to come in and see them. One of those ways are what they call "counselor pop-ups" The idea of doing pop-ups was created by Christopher Torres, a Student Success and Support Program, or Triple SP,  counselor. Torres said that when he got to CRC, he saw th...
September 19, 2017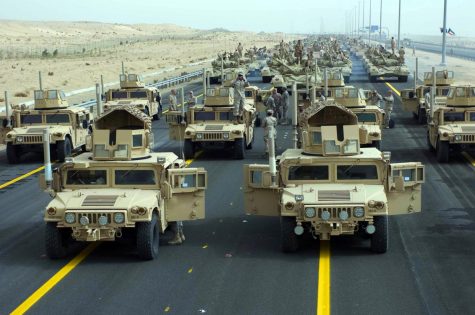 Andrew Maestas, Staff
The American people no longer see what was once a dream. Our nation is 241 years old and more than $19 trillion in debt. Yet, we allow our federal government to spend more money on our military than China, Saudi Arabia, Russia, the United Kingdom, India, France and Japan combined. In fact, we spend $596 billion on the military whilst the seven count...
May 17, 2017 • No Comments
Email Updates
Enter your email address below to receive our daily email updates.
Recent Stories
September 19, 2017 10:41 am
Jared Lee, Copy Editor
In a blowout game that ended in the sixth inning, the Cosumnes River College softball team achieved a dominating victory over Santa Rosa Junior College 10-0. This was the Hawks' eighth consecutive win, capping off the regular season with their 30th win. Head Coach Kristy Schroeder said that she...
May 3, 2017
Current Issue - Issue 6 Spring 2017
Facebook Connection
Unable to fetch the feed
Error :
A feed could not be found at http://www.facebook.com/feeds/page.php?id=68977265052&format=rss20. A feed with an invalid mime type may fall victim to this error, or SimplePie was unable to auto-discover it.. Use force_feed() if you are certain this URL is a real feed.
RSS Feed currently unavailable.