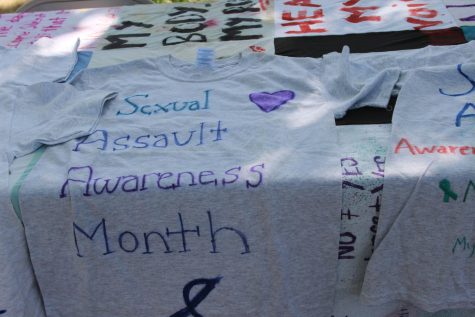 Max Connor and Dario Lizarraga
May 10, 2018
April was Sexual Assault Awareness Month and in the wake of the Iris Perez's story of being sexually harassed by a long time school counselor, students and the district are talking about what more can be done to make Los Rios schools a safe place for people to report cases of harassment. Cosumnes River College held several events in April to raise...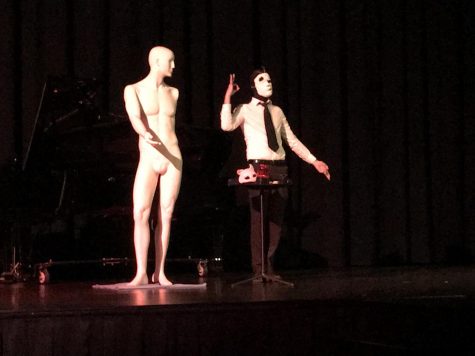 Dario Lizarraga, Writer
May 10, 2018
The Cosumnes River College music department hosted its annual Composers Ensemble on April 23 and May 2. The goal of these events is to allow members the opportunity to perform onstage with compositions they've created themselves or adapted elsewhere. Taking place in the Recital Hall, the concert lasted about an hour and had eight to 10 performances. "The...
May 9, 2018 • No Comments
With racial incidents, such as the shooting death of Stephon Clark and the nationwide protests in response to the shooting, making headlines recently, it's clear that there is heightened tension between the police and the African American community Now, the focus has come to racial tensions at businesses as well since there was an altercation between...
Enter your email address below to receive our daily email updates.
Kaylin Flatland, Connection Staff Writer
May 9, 2018
This season the baseball team got two new additions, a new coach, Don Mico and a new infielder, his son JD Mico. The coach player relationship is something that is new to both of them.. "It's been a positive experience for me, I didn't get to see him play much in high school," said coach...
Current Issue - Issue 4 Spring 2018
The Connection Issue 4 Spring 2018
Unable to fetch the feed
Error :
A feed could not be found at http://www.facebook.com/feeds/page.php?id=68977265052&format=rss20. A feed with an invalid mime type may fall victim to this error, or SimplePie was unable to auto-discover it.. Use force_feed() if you are certain this URL is a real feed.
RSS Feed currently unavailable.