Elk Grove indie band steps into spotlight
In a crammed living room in suburbia, folk songs of heartache and human experience filled the practice space as The Vietnams rehearsed "Empty Seat."
The name was the "brainchild of a three hour long Denny's session," said banjo player Jake Gates.
On Jan. 25, the Elk Grove band released their debut album, "Garston Parade," with the support of a loyal fan base of friends and strangers around the world. On March 20, the band will perform their first live showcase on Good Day Sacramento.
History is moving quickly for the band, who have been playing together for almost a year now.
"There's definitely a good group dynamic, especially considering a year ago, none of us were even hanging out," said vocalist Sean Kennedy. "It's kind of crazy. But it's certainly a good thing."
The band was the result of a jam session between Kennedy and guitarist Brent Elkings, a student at Consumnes River College. Impressed with a compilation of acoustic recordings Kennedy uploaded onto the internet, Elkings reached out to him.
The album's single, "Oh Miss Deceiver," was written from a sheet of lyrics and a chord progression Elkings kept on the backburner for years.
"It set the tone for everything else," Elkings said.
The subsequent members joined with CRC music major Seth Coalwell on keys, Gates with the banjo, Byron Rosario on ukulele and Karen Huntington with backing vocals. The musical energy was instantaneous.
"In the past bands that I've been in, it's been a struggle just to get five or six songs together to put onto a CD. Once I realized we had so much momentum going, writing an album eventually became the goal," Elkings said.
And so began making of "Garston Parade." The six met in Kennedy's studio, a converted Tuff Shed that could only house two to three people comfortably.
"The windows would steam up," Rosario remembers jokingly. "It would just smell like musk and perfume, like five guys and a girl."
The shed would become the workshop for the album, the band composing, recording and rehearsing.
"It was a new experience for all of us," Elkings said. "We were almost writing the tracks as we were recording them."
For several months, Kennedy devoted 16 hour days to record, mix and master.
On Christmas Eve, Kennedy tweaked one last note and placed the orders for "Garston Parade."
"Malnourished, dehydrated, sleep deprived … and yet proud," the band said in a Facebook post to fans that night. "It's honestly been a journey that none of us will ever forget."
The band utilized Kickstarter, a growing online service based on crowd funding, as the springboard for the album. With Kickstarter, users pitch projects and supporters pledge donations to fund them.
"We got profitable before we even released the album," Elkings said.
They were able to raise over $2,500 to make and distribute the record, produce CDs and promote their music on every online storefront they could find.
Business was handled independently by the band members. The move has become commonplace in the industry, with many artists, like Gates, seeing major distributors as increasingly unnecessary.
"Record labels are sort of dinosaurs stomping around a playground they're not familiar with at this point," Gates said. "They're definitely behind the times, trying to capitalize and control the Internet. Subscribing ourselves to a record label is kind of working backwards. Remaining independent would be in the spirit of our band."
Although they acknowledged the benefits of working under a label, the band agreed that creative freedom was paramount.
"Realistically, none of us are going to trade the integrity of our music just for a paycheck and ease," Kennedy said.
Recently, the band was contacted by the senior producer for CBS 13 to perform songs from "Garston Parade" on Good Day Sacramento. They are currently rehearsing to prepare for the broadcast debut.
Speaking on the future of the band, Coalwell stressed the importance of a natural dynamic between the artists and their sound.
"Music is something that changes with you," Coalwell said. "Your mood is going to change as you grow up. You change as a person and you change as a musician."
* Find information about and links to the band's music HERE
Leave a Comment
About the Contributor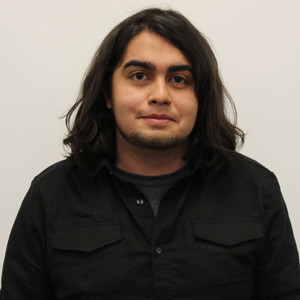 Mozes Zarate, Former Staff
Mozes Zarate was journalist on staff for two semesters at The Connection. He served as an editorial assistant for the News section and a beat writer...