Sharing is only a few seconds away with phone app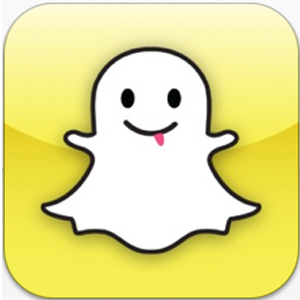 Sending a picture to one of your friends can sometimes be cumbersome. You have to click on the photo, choose to share it, select how you want to share it, pick who to share it with and finally send it.
Wouldn't it be nice to take a picture and send it almost immediately?  Enter Snapchat.
"It's like a text message but in a picture," said Geoffrey Gacilan, a 19-year-old physical therapy major.
Snapchat is an app for your iPhone or Android that allows you to take a photo, add a caption, set a timer and send the picture to one or more friends.
The website admits that the photo quality isn't the greatest, but says, "It's about the moment, a connection between friends, and not just a pretty picture."
Gacilan, who uses Snapchat on average twice a day, mentioned the diminished photo quality, but didn't seem to really mind.
"It can be really pixelated, not really focused on what you really want to see," Gacilan said. "Other than that, it's just like a quick picture, it's pretty much good."
The messages people send varies, but many students at Cosumnes River College use it for the comedic factor.
"I might make a stupid face," said McKenna Tyler, 18, a psychology major, on her use of the app.  "Or if I see something funny."
What makes this app unique is that your message will disappear after the timer has expired.
One parent, Lisa Voyles, a 41-year-old nursing major, said that her older son uses Snapchat but recommended his younger brothers not use it because the messages disappear.
"I periodically will review their phones to see what's in it," Voyles said.  With Snapchat, Voyles would be unable to see what is being shared.
"The allure of fleeting messages reminds us about the beauty of friendship—we don't need a reason to stay in touch," according to the Snapchat website.
Some people are unsure about the reasons behind the disappearing act of sent messages.
"It could be creative expression, unfortunately with my pessimistic attitude with social media I can envision it as pornography, very easily," said Paul Zisk, a sociology professor.
The tools of social media grow with technology, allowing new forms of interaction with friends from a mobile device.
"I don't do it myself," Zisk said. "I still have a flip phone."
Even with the picture quality challenges and the questionable intent of a self-destructing message, most people, even those who don't use the app, have positive feelings about Snapchat.
"I know a lot of people use it," said Emilia Cuellar, 23, a psychology major. "I've heard great things about it."