Film brings the '60s folk music scene to the big screen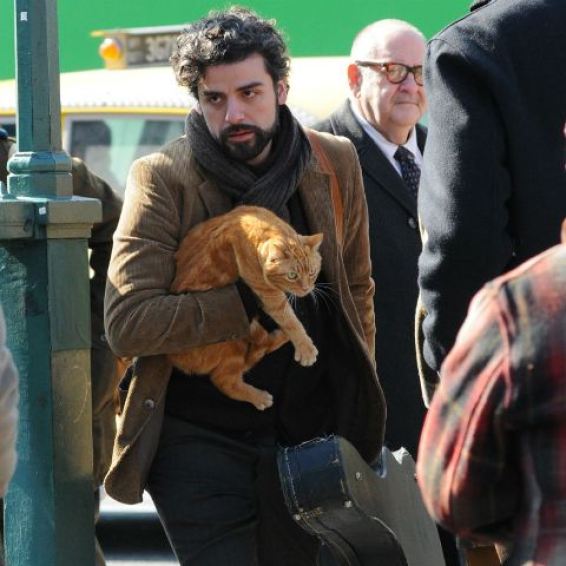 When the weather is cold and the holiday season rolls around, Oscar season begins and various movies begin to hit the big screen one after the other in a frenzy to gain attention and critical praise.
It can be hard to keep track of all the films that tend to come out at this time, many of which are not at top billing at a theater for very long. One film that graced screens during this frenzied season was the newest entry by the Coen Brothers, "Inside Llewyn Davis."
The film tells the tale of one week in the life of a struggling folk singer, Llewyn Davis (Oscar Issacs), as he finds his way in the 1960s New York City Greenwich Village. Davis's life is followed as he deals with becoming a solo act after his former partner committed suicide by jumping off the George Washington Bridge.
Davis' week includes a misadventure with a cat, a road trip to Chicago and back, dealing with family and aging and even learning of a secret that could give him something he never knew he might want.
The singer's newest album, titled "Inside Llewyn Davis," isn't doing well, his manager isn't getting him money up front, and he's crashing between friends and families couches as he has no place to call his own at the moment.
In the typical Coen Brothers' style, things are not always as one would expect them to be, as the world is not the idealistic world of the '50s or '60s that many movies tend to portray. One of the places Davis stays is the apartment of his friends Jim (Justin Timberlake) and Jean (Carey Mulligan), much to the dismay of Jean who isn't very fond of Davis.
It's the failure of Davis's career as well as his leaching behavior that leads to one of the best scenes of the film, between Davis and Jean as Mulligan gets to break free and dispels any thought that she can only play innocent characters.
In this scene Davis and Jean walk through New York City's famed Central Park as Jean begins to rip into Davis for the failure he is perceived to be and the poor choices he as made. Mulligan, as Jean, pulls no punches and leaves Davis verbally scarred as a small, but pertinent, part of the plot that propels the overall sequence of the film forward.
Frequent Coen Brothers collaborator John Goodman makes an appearance and steals the show, playing Roland Turner, a foul mouthed and heroin addicted jazz singer needing to travel to Chicago along with his beat poet chauffeur Johnny Five (Garrett Hedlund).
While there may be fantastical elements to the story, this film is very much grounded in a time period with a more realistic bent and a heavy focus on character. The comedy is of a darker more gritty tone at many times, as Davis' life is nothing to truly laugh about as he is a man broken in search of meaning and what he believes is the dream he wants to pursue.
While it may not have netted nominations for Best Film or Actor awards for the Oscars, "Inside Llewyn Davis" is the sort of movie that speaks to the crowd that is looking for more than just the cliché sort of movies with predictable plots and pretty endings with a frilly happy bow on it. This is deeper and really shows life and what it can do to a person.
If you enjoy the other entries in the Coen Brothers's filmography this truly is a film for you, and if you just enjoy a good character piece with some good laughs and the journey to find oneself this film is for you as well.