Ten places that are must-goes in Sacramento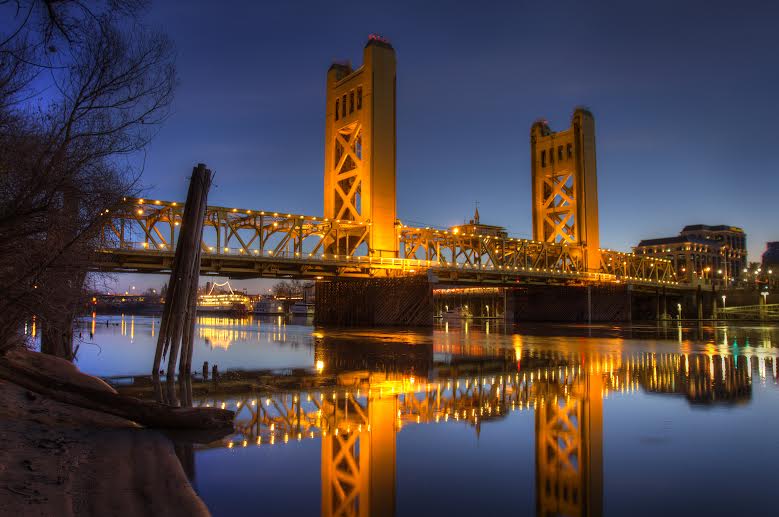 Sacramentans complain that except for shopping and going to the movies, there is not much to do here. However, that isn't the truth. This must-see list of things to do in Sacramento and Elk Grove promises entertainment and amusement right here in our area. We're here to guide you to the best ten places in Sacramento.
1. Surf's Up!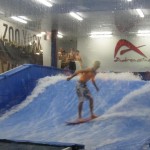 Elk Grove is home to Surf Xtreme, the first indoor surfing place in the Sacramento area. The indoor surf has a simulator that gives the illusion of surfing. Don't be scared of falling because the water is only two inches deep and is also heated. Whether you are a beginner or an expert, everyone is welcome.
3443 Laguna Blvd. Elk Grove, Ca. 95758.
2. Climb a Rock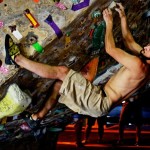 Sacramento Pipeworks has 11,000 square feet of climbing terrain. Climbing never got more intense than this. There are a plethora of modeled wall structures with a great assortment of angles and steep routes, that cater to the moderate learners of rock climbing. With over 2,000 square foeet of boulders, this place is perfect for both children and adults seeking to have a great time.
116 N 16th St, Sacramento, CA 95814
3. Paintball battle!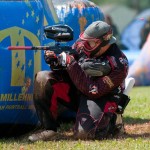 Located in the heart of Elk Grove, Surf Xtreme has a paintball arena as well. This military-based sport is competitive, yet fun and guarantees an adrenaline rush. The facility is well equipped for beginners and professionals and safe for young kids. Whether you choose to get an all day pass, or stay there for a few hours, don't be afraid to get dirty as you battle to be the winner.
3443 Laguna Blvd. Elk Grove, Ca. 95758.
4.Laser Tag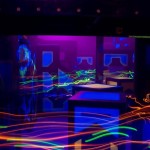 Country Club Lanes in Sacramento offers laser tag entertainment called Lazer X. Laser tag is a great action-packed game for both friends and family. Have fun without emptying your wallet! A two hour session costs $6.50 a game.
2600 Watt Ave, Sacramento, CA 95821
5. Granite Skate Park in Sacramento
Granite Park has been classified as one of the best skate parks in the Sacramento area. Some of the park's features include a 9-foot pool with a concrete coping and a 12-foot drop pool. The park is designed for both beginners and professionals trying to have a good time.
Ramona Ave and Power Inn Rd, Sacramento, CA 95812
6. Raging Waters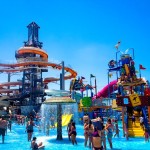 Raging Waters is a well known water park located in the center of Sacramento. Known for its thrilling slides such as, Cliffhanger Speed Slides, Breaker Beach Wave Pool and the Shark Attack Water Slide Complex, Raging Waters is a perfect escape from the terrible heat in the summer.
1600 Exposition Blvd, Sacramento, CA 95815
7. Stringer's
Stringer's is a popular bar in Sacramento that is well-known among college students. It has a great reputation for having a relaxed environment with warm and friendly bartenders. Stringer's is a popular stop for the crowd because not only are their drinks cheap, but they are also well done.
7890 La Riviera Dr, Sacramento, CA 95826
8. Arden Fair Mall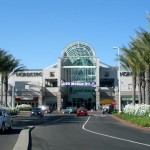 One of the biggest malls in the Sacramento region, Arden Fair Mall is your one stop shop for all your favorite brands. The mall has stores such as, Nordstroms, Macy's, JC Penny, Micheal Kors and Sears. Plan your trip to Arden Mall and try the amazing restaurants, such as BJ's Restaurant and Brewhouse or Season 52.
1689 Arden Way #1167, Sacramento, California 95815
9. Old Sacramento
The gorgeous 28-acre State Historic Park is one of the most amazing places Sacramento has to offer. Whether you are going with an empty stomach or cash in your pocket, Old Sacramento has a plethora of restaurants, shops and attractions. Coming to this historic park not only takes you back a few decades, but it also has an environment full of celebration.
10. Sacramento Kings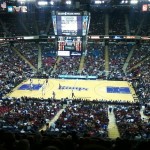 Last but not least, one of the best things to do in Sacramento is to go see a Sacramento Kings game. The team has been through a lot lately, however the games are still full of excitement and the arena is usually packed. Go see a Kings game and root for our city's team.
1 Sports Pkwy, Sacramento, CA 95834