'Rest In Power' Recognizes Life of Trayvon Martin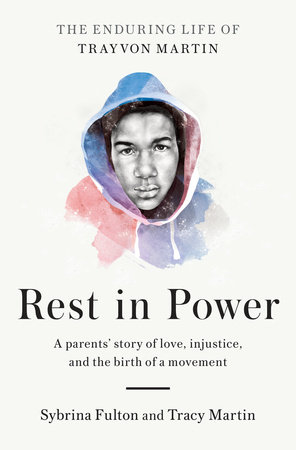 "Rest In Power: The Enduring Life of Trayvon Martin" follows the journey of his parents, Sybrina Fulton and Tracy Martin, honoring their son's life by demanding justice for his death.
Trayvon Martin, a 17-year-old African American high school student, was fatally shot by George Zimmerman on Feb. 26, 2012. The controversy of a neighborhood watch volunteer being armed and eventually shooting an unarmed teenager led to outrage across the nation, igniting conversations about racial inequality and gun violence in the country.  
Published in 2017 by Spiegel & Grau, an imprint of Penguin Random House, the book carries the pain, confusion, and anger of Fulton and Martin throughout each chapter. They remember Trayvon Martin as a kind, compassionate child, both heavily emphasizing how young he was when he died.
"I heard Trayvon's last, long, agonizing cries, loud and raspy, the voice of a teenage boy in despair," Fulton wrote in one chapter. "… We heard the gunshot. A single, loud, echoing 'pop' from the neighborhood watch volunteer's pistol that went through my baby's hoodie, his chest, and his heart."
Seeing Trayvon Martin through the eyes of his parents made his death feel more personal than it would have felt through the eyes of news anchors or political commentators. Fulton and Martin gave their son more dimension and character than any news outlet would have been able to give him.
From written snapshots of media appearances, meetings with civil rights attorney Benjamin Crump and nationwide protests that all lead up to the trial of Zimmerman, Fulton and Martin recall every little detail they had about their son's death, as well as the aftermath that followed afterward.
Their determination to bring attention to and demand justice for Trayvon Martin illustrated how much love a parent has for their child. "Rest In Power" centers around this determination, and reading through the trials and errors that came with that sometimes felt like being caught in a whirlwind in slow motion.
Trayvon Martin was often referred to by people mentioned in the book as the "boy with the bag of Skittles and a can of iced tea." The image of Trayvon Martin in his hoodie, however, was the one that eventually became the symbol of protests.
Zimmerman was found not guilty of the death of Trayvon Martin on July 13, 2013. The Department of Justice later announced on Feb. 24, 2015 that there was not enough evidence to prosecute him for a federal crime.
Ultimately, "Rest In Power" tells the story of two parents who lost their son. It is clear that the death of Trayvon Martin made an impact so great that it fueled the fight for racial inequality and created the Justice For Trayvon Movement, furthering the Black Lives Matter Movement, as well.
To many, losing Trayvon Martin was a call for action. To Fulton and Martin, losing Trayvon Martin meant losing their 17-year-old son to a bullet that went straight through his heart.
"Rest In Power" offers a heartbreaking, soul-shattering narrative about a boy who became a symbol of power and hope in the wake of his death, and the parents who fought for him long after, as well.
Leave a Comment