Puente project honors past through celebration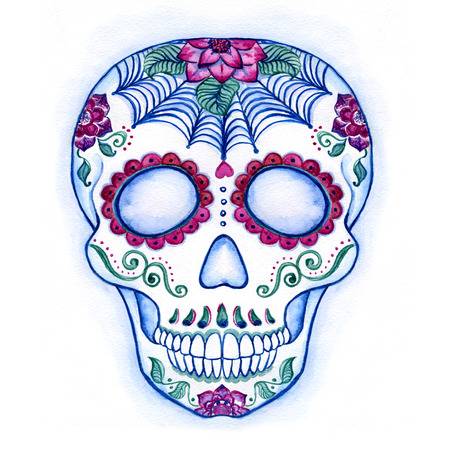 The Puente Project hosted an event for Dia de los Muertos on Nov. 1 in the WINN center 150.
Dia de los Muertos, or day of the dead in Spanish, is a celebration that originated in Mexico where they honor spirits of children who have passed at a young age. The event featured featured Mexican bread and coffee, altars, coloring activities and presentations on the culture done by students.
"The event brings people from different backgrounds and cultures to celebrate a beloved event of the Hispanic people," said Julio Samayo, an 18-year-old undeclared major.
The event featured altars where students could bring in pictures to honor their passed loved ones and also bring their favorite foods and drinks of their loved ones as a symbolic offering to them, said Puente Counselor and Coordinator Mariel Glynn.
"This event is nice because it explains and appreciates the Latin culture," said Luis Varela, a 20-year-old liberal arts major.
The Dream Center built one of the altars which featured many crosses, each of the crosses representing an immigrant who died while crossing the border, said Puente Mentor Oscar Mendoza Plascencia.
Mendoza Plascencia said the event featured a presentation on how the day of the dead is not like Halloween, which is a common misconception people have.
Women Escaping a Violent Environment also set up an altar to honor those who lost their lives to sexual assault, human trafficking and domestic violence, said WEAVE Confidential Advocate Lissa Crandall.
"Personally being an African American male, being able to see the hispanic and latin tradition is of huge importance to me," said Gionni Johnson, an emergency medical technician major 20-year-old.
At one table, students could color skulls and write messages to loved ones. There was also a table with posters which captured all the things that were presented by the students.
There was additionally a presentation on staple foods of the holiday such as empanadas, bread of the dead and atole de vainilla as well as a presentation on the latin cultures of Mexico, Columbia, Brazil and Haiti.
Students had the option to create sugar skulls which are traditionally used to decorate graves of the deceased according to one of the presentations. There are many colors on the skulls which represent life as well as black which represents death.
"In our culture when you die you're still relevant," said Mendoza Plascencia. "Today is the day we reunite with them."
Leave a Comment