Zayn's creative vision rises to light in 'Icarus Falls'
With his highly anticipated album since his 2016 debut solo "Mind of Mine," Zayn Malik reintroduces himself as a struggling hero in "Icarus Falls."
The 27-track album follows the daunting, mythical journey of a fallen hero through R&B and pop and features artists like Nicki Minaj and Timbaland. The album reportedly reflects his own struggles as an artist, as well.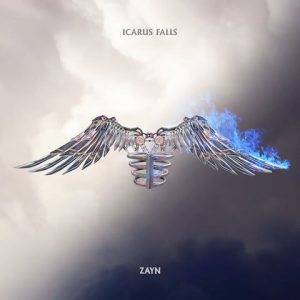 Malik's sophomore album, which spans over a lengthy 88 minutes, paints a story of pain and recovery in a modern, dieselpunk world. This cleverly nods and references the metallic wings displayed in the album artwork and post-apocalyptic compositional elements in songs like "Sour Diesel" and "Insomnia."
The album opens with "Let Me," a pop song that tries to find the hero who has blissfully lost themselves in the crowd, so lost in love that they've chosen to forget who they really are in pursuit of love.
A broken-down spirit begins hiding in the shadows in other songs following "Let Me." Malik sings about the difficulties of a relationship strained by differences in "Fresh Air" and the rumored One Direction-related song "Good Years" remorses over the wasted time of being an idolized figure in the public eye.
"Icarus Interlude" brings a tired enigma out of the shadows as a determined and anxious-minded hero emerges from a dark place of pain not just to save the world but to save himself, too.
"Call me Icarus," Malik sings through a series of notes, later breaking out into several signature falsettos as he rasps about finding the strength in being loved and enamored.
This empty, unfulfilling optimism carries into other songs like "Back To Life" and illustrates a cliché of a mythical hero who can only fly knowing they've got the support of those who believe in them.
The foreseeable success of "Icarus Falls" lands on Malik's vocal range and his ability to create an album that reflects an almost flawless juxtaposition between struggle and hope through a musical variety comparable to Janelle Monáe's Grammy-nominated "Dirty Computer."
"Icarus Falls" has been available on streaming sites like YouTube and Spotify since Dec. 14 and has been available for purchase in stores like Target since Friday.
Leave a Comment