Club offers support for African American men
Starting as a professional development conference amongst junior college board members and administrators, the African-American Male Educational Development club developed a brotherhood and has become a sanctuary for African American males.
A2MEND was co-founded by College President Ed Bush and other junior college officers from different campuses.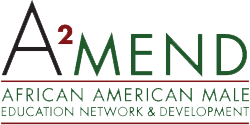 "Currently, the club is active at nine community colleges in California with plans to eventually become nationwide," said Club President Damonik Millan.
Their vision was to assist young African American males both on and off campus, ultimately helping the men make connections for their future, said Club Faculty Advisor Michael J. Carney.
"The best part of being an officer in the club is that I have the platform to be a positive influence on so many young men," said Millan.
Carney said he's never advised a club that was so "dynamic."
"The comradery of these young men extends well beyond the club meetings during the week," Carney said.  
Most of the men on the club board were members or mentors in the program at some point, all of which are African American males.
"I think it's important for club members that our Board of Directors have that sense of relatability," said co-advisor Khalid Kiburi.
In addition to celebrating academic prosperity, the club discussed current events outside of school, adversity that club members have faced during the semester and even the latest sports scores from the previous night, said Carney.
"I guess the biggest thing that sets us apart is the club's acceptance," said Carney. "Students feel like they belong here when they walk into the room."
Members of A2MEND have attended the African American Male Summit and plan to attend this year's 12th annual conference on Mar 6. Last year's summit had an estimated 1,000 attendees, said Carney.
"
Students feel like they belong here when they walk into the room.
— Michael Carney
In the summit, career and college fairs are held for students as well as the Women Leader Institute. All of the A2MEND clubs from different schools competed in a knowledge bowl, where members are quizzed in a jeopardy-like game about African American history.
Club meetings are held on campus every other Wednesday at 3 p.m. in LRC 125.
"Of course," said Millan when asked if he was proud to be a member of A2MEND. "I love it, I am very proud to be a member for A2MEND."
Leave a Comment