Club fosters community and support for Natives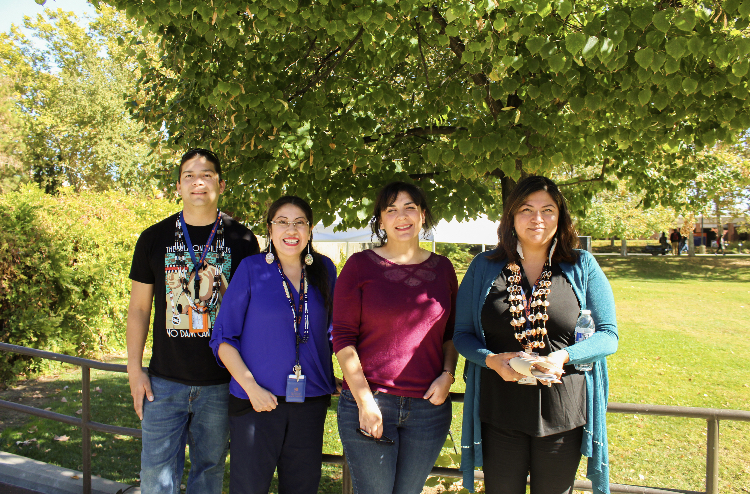 For the past ten years, the Native Student Alliance Club has served as a student support group for people of Native American heritage to come together and assist in community services.
Club President November Rain, a 25-year-old photography major, said the club aims to bring cultural awareness to campus, taking place during a conjunction with the start of Native American Heritage Week celebrations on campus in mid-November.
In addition, she said that the NSAC collaborates with other Native American student clubs at Sacramento City, UC Davis and Sierra College.
Rain said she plans for the organization to attend the "Indigenous People Sunrise Ceremony," an annual Thanksgiving Day event of the 1969-71 commemoration of "Indians of All Tribes" that occupied Alcatraz Island.
Hundreds of tribes will be in attendance, and members from the NSAC club will witness the performance of rituals, customs and learn more about the culture that won't be taught in a classroom.
History Professor Jason Newman, who is also the club's advisor, said he helps plan the major events on campus. He said that other faculty members including another club advisor Crystal Martinez, a Student Success and Support Programs Counselor and Aselia Valadez-Moro who is also a counselor, have expanded the club's organization and outreach over the past year to include more students and activities.
Justin Briones, an 18-year-old ethnic studies major, said he is glad to have a network of people that identify with the same ethnic background and culture as himself. Briones said he has been a member for two semesters now and wants to learn to play the drums at an upcoming event workshop.
"We are in the process of scheduling events for Spring 2019 and two more for the fall semester," said Newman.
He said that the main upcoming event this spring will be the joint Los Rios Native Student graduation which will be held here on the CRC campus May 9.
The association provides Alina Barajas, a 24-year-old human services major, with a friendly space to discuss educational opportunities in a relaxed setting with other native students and faculty. She said the group encourages her to be more involved internally and advance the growth of the club externally.
"Any student can become a member of the Native Alliance club as long as they have an interest in learning about the Native community and are enrolled in classes," said Martinez.
Meetings are held every other Monday from 12 p.m. to 1 p.m. in the Conference Room, located near the Dean's Office in the Southeast Office Complex.
For more information on how to join the club, visit https://www.crc.losrios.edu/services/studentlife/clubs/active-clubs.
Leave a Comment