Students promote healing after assault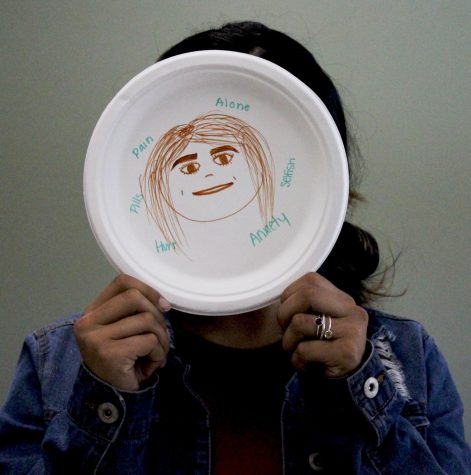 A healing circle for sexual assault survivors was held on April 25 in Winn 106, hosted by the Women Escaping a Violent Environment.
Los Rios Confidential WEAVE Advocate Emily Zavala-Aguilar said the purpose of the healing circle was to talk with other victims to get past what happened and the aftermath of the assault.
"We had students really open up," said Zavala-Aguilar. "Just being completely open and honest and willing to share personal experiences which I think is healing for all of us."
Zavala-Aguilar began the event by asking for everyone's opinions and views on what sexual assault and consent are.
"There has been many cases in the past where Los Rios hasn't been really helpful," said Mariana Lopez, a 19-year-old information security major. "This is definitely giving me kind of an insight on how much help we have here."
Lopez said that if they continue with events like this, they would be able to get a bigger audience to make this event more widespread.
Iris Perez, a 20-year-old psychology major who attended the event, sued the school district in 2017 because of a faculty member who sexually harassed her.
Perez said the event made her realize that she needs to work on some personal things, which she said is always a good thing.
During the event, the participants illustrated a drawing on how people see them versus how they actually are.
Zavala-Aguilar said during the activity that victims usually see themselves as alone, with no one to talk to. She encouraged people to be comfortable speaking about their sexual assault, and not to feel ashamed for being victimized.
Zavala-Aguilar said that she is a "confidential option" for students who are survivors of sexual assault, domestic violence, sex trafficking, stalking or harassment.
Students who have been sexually assaulted, stalked, trafficked or are currently in an abusive relationship can contact and email WEAVE and make an appointment at [email protected] or call them at (916) 568-3011.
Leave a Comment