K-pop group Super-M jumps into the future with first mini-album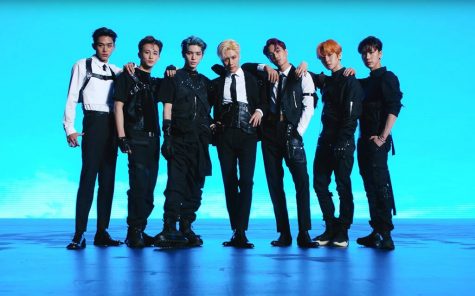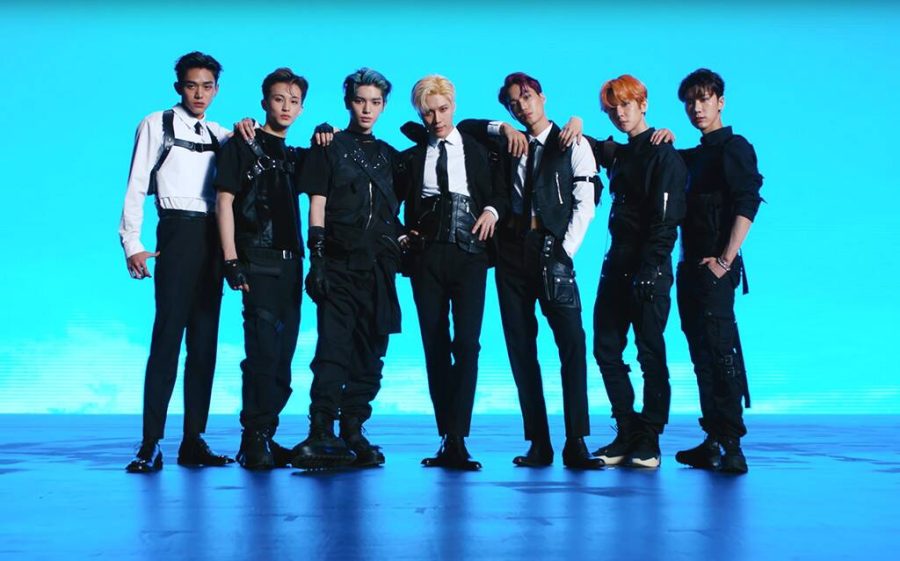 With successful careers in South Korea, K-pop groups like BTS and Blackpink were two of many looking to establish themselves in the U.S. market before they found the most success in the country. Retro-futuristic supergroup Super-M, in contrast, is looking to find the same amount of success through a different path, showcased in their debut album that charted No. 1 on The Billboard 200 Albums Chart on Monday.
K-pop label SM Entertainment recruited various members from their most popular male groups to fulfill their ambitious concept of Super-M, uniting several members from Shinee, EXO and NCT. Self-described as the "Avengers of K-pop," the group's U.S. equivalent would be like a fusion between the Backstreet Boys and NSYNC—talk about unfair.  
Super-M's first mini-album proves that the collaboration is anything but unfair, however. The album, released on Oct. 4, clearly indicates a confident sound determined to stand out from other K-pop artists who have promoted their work in the U.S. 
"Jopping," the group's title song, introduces Super-M as a cool, unfazed ensemble ready to take on the world in a futuristic-looking music video, insistent on making a lasting impression. The track is a hard-hitting, edgy pop song with several key high notes and striking choreography that reflects how sharp and calculated they are.
"Opinionated, but I'm always spitting straight facts," Mark, one of the group's rappers, said during the song. "Throwback, I might throw this on an eight-track."
The album itself pays homage to the members' respective groups and makes no apologies for its overt enthusiasm. "2 Fast" and "No Manners," though on different sides of the musical spectrum, shows how the album celebrates each member's individual strengths, which ultimately led to the album's diverse yet cohesive sound.     
"I Can't Stand the Rain" highlights the group's incredible vocal range in a way "Jopping" undeniably tried to, singing the entire chorus in falsetto.
Unlike other K-pop artists, Super-M has yet to plan any promotional work in South Korea, so the exclusivity of performing in the U.S. gives the group a distinctive quality no one else has.
As a genre, K-pop was known for its ability to blend all types of music into one song, no matter how unrelated those genres were. Any K-pop song circa 2013 easily emulates this, from Psy's "Gentleman" to Girls' Generation's "I Got A Boy." 
With K-pop now becoming more and more adjacent to the songs on a U.S. Top 40s playlist, Super-M's unique approach of retrospectively staying in the now.
Super-M's album may be far from perfect and the group's overall success might not be as defined at the moment, but their clear-cut ambition and determination have fans and fans-to-be jumping and popping—jopping, if you will—to every song on the album.