Theatre Department recognized at Elly Awards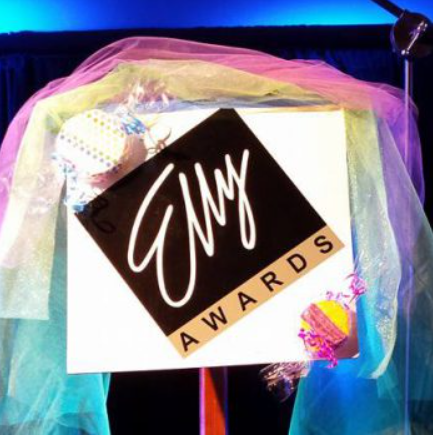 The Theatre Department was nominated for several 2020 Elly Awards, which were presented by the Sacramento Area Regional Theatre Alliance at their Sept. 13 award ceremony.
The awards operate in two tiers, said Theatre Arts Professor Cheri Fortin. Those who win "Outstanding Achievement" receive a certificate, while those who win "Best of" receive the Elly Award itself at the ceremony.
"I think it's great we've started to get some recognition in Sacramento," said Theatre Arts Professor Martin Flynn. "In the last few years, we've had a few of our shows get recognized."
While they didn't come home with any of the "Best of" awards, the Theatre Department received several certificates for "Outstanding Achievement." The shows that earned these certificates and nominations included "Getting Out" and "Servant of Two Masters."
"Getting Out" won "Outstanding Achievement" certificates in five categories, including "Direction" for Fortin, "Leading Female" for Lenora Callins and "Overall Production" for the department as a whole. "Servant of Two Masters" walked away with three certificates, with Alice Nelson receiving one of "Makeup Design" and Audrey Walker earning "Costume Design", which she received for the previous show as well.
"Getting Out" received nominations for two "Best Of" awards, receiving them for "Set Design" for Flynn and "Sound and Lighting" for Leah Farrely.
The awards are named after Eleanor McClatchy, a major patron to the arts in the Sacramento area, according to the SARTA website. Due to the complications of COVID-19, the department only had nominations entered for their fall shows, said Fortin.
"We never got to do our spring show, as the campus closed down a week before its premiere," said Fortin. "We were disappointed when it happened, but this tapers it a bit, and I'm proud of our students."
The shutdowns have had a huge effect on both the CRC Theatre Department and theatre as a whole, said Flynn.
"In some ways, the pandemic has brought the theatre to its knees and has been a major challenge," said Flynn. "Some of the companies in the Bay Area from my freelance days are folding, while some are trying to roll with it."
The pandemic has not only impacted the ability to perform, but the ability of professors to teach their craft, said Flynn.
"The biggest challenge on my end is that everything I do is hands-on," said Flynn. "All those things require being in the scene shop, which we no longer have access to."
Flynn, who voiced concerns about remote teaching back in a March faculty meeting, said he's tackled this problem by focusing on different aspects of his work. This has meant working on how to draw up and prepare plans for building sets, said Flynn.
"I hope this pandemic ends soon so we can get back to performing in front of an audience on stage," said Fortin. "We all miss being up there."
The Theatre Department will present their first virtual play, "My Mother @!&?!ing College Life" on Oct. 2, with shows running through Oct. 10.
Leave a Comment