Taylor Swift's new album 'Evermore' tells a story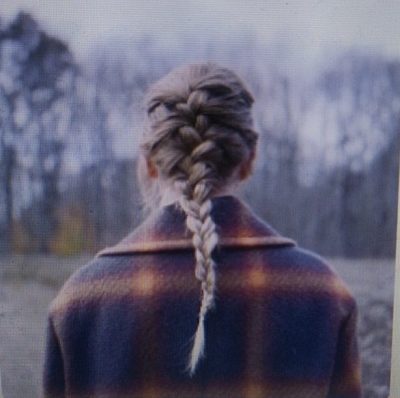 Country-pop star Taylor Swift released her ninth studio album "Evermore" just five months after her album "Folklore."
"Evermore" is a companion to Swift's other 2020 album, "Folklore," which was also written and recorded simultaneously, according to Forbes magazine.
The "Evermore" album is a 15-song tracklist along with two additional bonus tracks. The music genre is alternative rock and folk-pop.
In her Twitter posts, Swift said she loved the escapism she found in imaginary and non-imaginary tales. This made her continue to write more songs with producers Aaron Dessner of The National and Jack Antonoff, also songwriters William Bowery and Justin Vernon.
As someone who is not usually a fan of Swift, this album was enjoyable to listen to mainly because of the guitar sounds.
Two songs that were my favorite in her album were "Willow" and "Tis the damn season." Those songs were great to listen to because of the guitar's creative rhythms, the sound of the piano and Swift's soothing voice.
Swift's lead single "Willow" was definitely my favorite because in the music video, it looked like she was telling a story about her life and there were some similarities in it from her other music video "Cardigan."
For example, in the video for "Cardigan," on the "Folklore" album, at the beginning, Swift wore a long white dress with a white cardigan, which were the same ones from "Willow" along with a sparkly gold pathway that she followed. This was interesting to see because it seemed like a transition from one song to another.
Her other song "Tis the damn season," reminded me of her 2010 song "Back to December," in which they are both holiday songs and are narratives about a specific person.
"Tis the damn season" is about a woman named Dorothea, who goes home for the holidays and rekindles an old flame, according to Us Weekly magazine. After she arrives at her parent's house, she goes back to old habits, such as sleeping in and decides to go back to Los Angeles even though she is not sure if it's a good decision.
The song "Dorothea" is the eighth track on the album.
One song that wasn't too pleasing to hear in Swift's album was "Champagne problems," because the beat of the song went by a little slow for me and most of Swift's songs are astounding to listen to, such as "Blank space," "Mine" and "Bad blood." The slower-pace of "Champagne problems" made me fall asleep because of the instrumental solo part that was played in the middle of the song.
Many of Swift's fans, also known as "swifties," enjoy her music because the lyrics are catchy and easy to sing along to. They can relate to her songs, which are mainly about love and relationships.
If you like alternative rock and folk-pop music and enjoy listening to narratives, then this album is worth a listen. With Swift creating more songs and exploring other music genres, makes this album fascinating.
Leave a Comment