Veterans adjust to campus life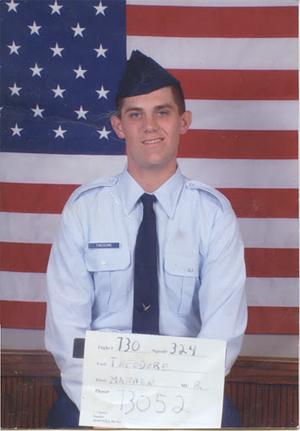 Waking up in America is different for two veterans on the Cosumnes River College campus, Justin Henry and Matthew Theodore.
Both said they will never forget their tour in the Middle East.
"I'm still adjusting to coming back [to America], the hardest part is talking about it," said 26-year-old Theodore.
Theodore grew up in a military family and signed his papers with the Air Force on Sept. 10, 2001.
"I was happy we weren't at war at that time, but that quickly changed after we were attacked a day later," Theodore said.
After six weeks of basic training and a year of school, Theodore was ready to be an effective member of the Air Force.
In Feb. 2005, Theodore was deployed overseas for a year-long tour in Baghdad, Iraq.
"We had a car explosion happen right when we walked off the plane [in Iraq]," Theodore said. "It happened a mile off base, but we could see the smoke and I thought, 'Oh crap, here we go.'"
Theodore's job in Iraq was to inspect any vehicle that was trying to enter the base. He also was part of a search and rescue team and he would occasionally be in charge of the firing range.
Theodore said he had many stories about the "135 degree" Iraq that he will never forget.
"I was part of a house raid," he said. "When we entered the building, we found 85 rocket-propelled grenades, and we had to arrest two Iraqis."
After coming back in 2006, Theodore said it is still feels different. Henry said he also feels different as a citizen, seeing things "different than most people."
Henry signed up to be a Marine in June of 2001, without consulting his wife.
"I didn't tell her, she had no idea that I was doing it," he said.
Henry said boot camp lasted 13 weeks, and he remembers all of it. After settling in as a Marine he was deployed to Kuwait in 2003, on Valentines Day.
"Walking off the plane, it was exactly how I imagined it," Henry said. "It was really, really hot."
Henry said he remembers waking up every morning and making the mile trek to the chow hall.
"We had warm water," he said. "The water was under a camouflage netting, which was the only thing that kept it from being hot."
Henry's daily job was to get supplies for his unit.
"Anything they needed, they would tell me and I would go get it," he said.
Henry came back to America after a year-long tour and said he's glad to be back.
"It's way too hot there," Henry said.
Both veterans are attending CRC and hope to earn a degree. Henry said he plans to major in journalism, and Theodore plans to major in radio.
Leave a Comment
About the Contributor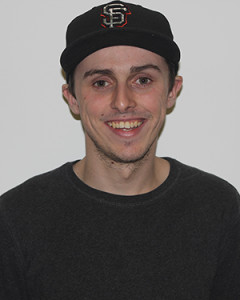 Zach Hannigan, Former Staff
In his six semesters on The Connection staff, Zach served many roles including twice as Editor in Chief and Sports Editor and ending as the Online and...