Campus crime down but still affecting students
Based solely on campus appearance and location, one might not expect that students enrolled here at Cosumnes River College have been subject to property damage, harassment and grand theft.
These crimes, while sporadic in nature, are nothing new to the Los Rios district and on Sept. 22, the Los Rios District Police Department notified students that it had published its annual Clery Report.
Originally known as the Crime Awareness and Campus Security Act of 1990, the Annual Clery  Report "requires colleges and universities to publish an annual report every year by Oct. 1st that contains three years' worth of campus crime statistics and certain security police statements," according to the LRDPD notification.
In comparison with the ten other campuses and centers CRC ranks second for criminal activity.
However within the past three years the campus has seen a decrease in all forms of criminal offenses and arrests with the exception of drug related instances, where the average number has held at 17 violations annually for the last two years according to the Clery Report.
While decreasing in frequency the severity of these crimes have not followed suit.
On Oct. 12 an unidentified group of suspects snuck into the CRC parking structure, currently in the process of development, and stole up to $20,000 worth of high-capacity power cable, according to a police report.
While the "acquisition" of copper on such a scale is noteworthy, most students are affected in a much more direct manner when crime occurs.
On September 28 a student's backpack was taken from the CRC library and charges were placed on their debit and credit cards, according to a police report.
Petty Theft, or theft under $950, is nothing new to CRC.
Last year Zamir Oaid, a 21-year-old broadcast journalism major, had his bike stolen from in front of the campus theater.
"I didn't check until biology class at 9 p.m. and then it was just gone," said Oaid, who remembers the night clearly. "I kept walking back and forth trying to believe it didn't get stolen, like it would appear somehow."
The effect of crime on students does not limit itself to financial repercussions.
A mother of a student contacted the LRDPD on Sept. 28 wishing to file a report "regarding females threatening her daughter on campus and through twitter," according to a police report.
No further information was available on the matter but Kristie West, the CRC Public Information Officer, commented via email on the subject going on to say that "professors are in charge of their classroom and if they suspect anything or if a student comes to them with a complaint of bullying, they are encouraged to report it."
A daily crime log for all campuses and centers is available on the LRDPD website. For students who might like to learn more about a specific criminal activity on campus, the California Public Records Act "requires the District Colleges to make public records available upon request for inspection," according to the Los Rios district website. The website also goes on to state that "inspections performed during normal business hours are free of charge."
Captain McPeek, the CRC interim police chief is currently developing a plan to have a computer set up in the lobby of the police station that will be available to students who wish to view the Clery Report and have access to public records, according to an email from West.
Stuff gets taken, people are hurt and people are helped, and if you have been subject or witness to a crime and wish to file a report you may contact the CRC station at (916) – 691 – 7393. If you wish to do so in person the front counter hours are Monday through Friday, 8 a.m. to 5 p.m.
Leave a Comment
About the Contributor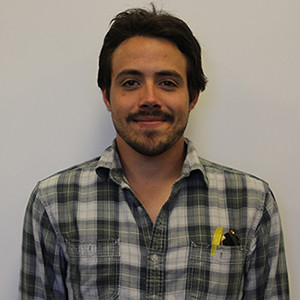 Josh Slowiczek, Former Staff
Serving as the assistant to the news editor, news editor and finally as editor in chief, Josh was a member of The Connection staff for three semesters....