Campus programs aim to help veterans
The Huffington Post cited a prediction that 88 percent of the tens of thousands of Afghanistan and Iraq war veterans that have returned home and begun attending college in the United States will drop out by next summer.
Peggy Ursin, Cosumnes River College Veteran's Outreach Specialist at admissions and records, clarified that it is a tough calculation to make for our campus.
"The college knows what veterans are enrolled who are taking advantage of educational benefits," Ursin said. "But we have never had a handle on how many veterans are going to school here because some of them may not want to use their benefits until they get to the university."
This semester Los Rios changed their enrollment application form to ask if a student is a veteran or in active duty.
"What we're seeing is an influx of students definitely coming in," Ursin said. "Students that have just retired from the military, that are young and want to go to school. They're not in a mindset of dropping out."
Ursin has 20 years of experience in helping students at CRC, including veterans of all ages.
"My personal observation is that the students who are in the military have a commitment to finishing what they've started," she said. " They're not inclined to drop out just because they don't get along with the teacher. They will put up with a lot of garbage from students who are less mature."
The college currently provides many opportunities for vets struggling to transition. Ursin refers to it as a "three-armed" conglomerate of resources.
The first arm is the newly opened Veteran's Center, located on the 2nd floor of the LRC. It's a place where students like Lester Stone, a veteran discharged in 2009, find solace in interacting with like-minded individuals.
"It gives the vets an opportunity to come in and hang out and share experiences," Stone said. "They need help, and we're here to help them. We've been through what they've been through."
The second arm comes from the counseling department. Counselors like Ralph Hendrix and Teresa Aldrege specialize in dealing with soldier's needs. Soon, a group counseling effort provided by the VA will give veterans on campus that are suffering with post-traumatic stress disorder an opportunity to seek help from professional psychologists.
The third arm is the admissions office, where folks like Ursin are "jumping through the hoops" to get all the paperwork in so that soldiers returning home can retrieve their benefits, including giving priority zero enrollment to veterans.
"We are giving them the opportunity to enroll in priority 0 before the majority of our students here," Ursin says, a benefit that is sure to cut down the frustration level for vets needing a minimum number of units in order to continue to receive benefits.
Veteran Tony Dunns acknowledged the availability of resources and stressed the importance of being proactive to seek them out.
"There are areas here that all students can connect to," Dunns said. "People are willing to help. It's upon the individual to have the courage to ask."
Setting aside the resources, not all vets have the same career ambitions or circumstances.
"There's a possibility I might be deploying," David Hayes, in the army reserve, said. "It might be a long time before I'm ever back here."
Hayes is a mechanical engineering major working to transfer to a four-year. If he is deployed overseas next year, he intends to return to finish his education when he completes his tour of duty.
"Some veterans are not looking for the 4-year experience," Ursin also clarified. Many soldiers receive technical training during their service, so when returning home, she says, they are looking to utilize that experience in a job that would require a certificate. These career paths may not amount to a traditional diploma, which could skew the prediction.
"If I were to just, out of the air, pull a number," Ursin said, speaking in terms of CRC, "it would be less than 10 percent, and that's not substantiated with data. It's just based on what I see."
"It's been non-stop students who have been saying, 'I want to get in.'," she said. "'Here are my military discharge papers. What do I need to do next? Where do I go? Who do I see?' The desire is too strong to have people say 'Forget it. I'm going to bail.'"
Leave a Comment
About the Contributor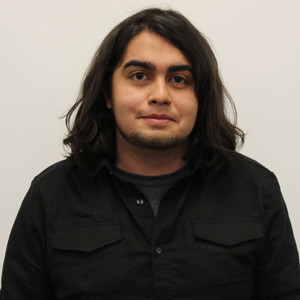 Mozes Zarate, Former Staff
Mozes Zarate was journalist on staff for two semesters at The Connection. He served as an editorial assistant for the News section and a beat writer...