Website facilitating "sugar" relationships for college students
An emerging website prides itself in being the "Elite Sugar Daddy Dating Site," where older singles seek to spoil sugar babies, younger and more attractive people, with gifts and finances in exchange for their company.
The site SeekingArrangement coins the term "Mutually Beneficial Arrangements" when describing the service it provides, promising that users can find "a deep and genuine level of understanding, and sometimes true love" between their cross-generational companions.
Anthony Bailey, a 21-year-old sociology major, knew a friend who joined the website when she had trouble paying her tuition.
"Their arrangement was pretty much to where he [the sugar daddy] would pay for her school, her clothes and other stuff," Bailey said. "She would just attend events with him, sort of like an escort."
On the site, sugar daddies and babies upload personal profiles advertising their desires, body type and minimum or maximum budget.
One profile reads: "Wealthy Dr. Seeking Group Activity. 39 years old, offering $20,000 a month to interested parties."
Another profile, entitled "Treat Me Like an Angel and I'll Take You to Heaven," offers a negotiable rate to be determined for her company.
The struggle that Bailey's friend found herself in is not uncommon in the current economic climate.
In an interview with the Huffington Post, Jeffrey Jensen Arnett, a professor of psychology at Clark University, estimated that "about 85 percent" of the 2011 graduating class would likely move back in with mom and dad at some point in their life after college, unable to sustain financial independence.
Meanwhile, the site has seen a surge in college students over the past few years.
Of the site's 800,000-plus members, "35 percent are students," said Robert Wade, founder of SeekingArrangement, in the same Huffington Post story.
The article hints that these relationships are fostered primarily by a sexual and financial component, calling it "totally-not-but-really-sort-of prostitution."
"It's a fine line," said 38-year-old psychology major Xavier Basquez. "What two grown people do in their own private lives is their business, but if you look at it morally, they're basically selling themselves for financial gain."
Rick Schubert, Ph.D., an ethics professor at Cosumnes River College, believes that SeekingArrangement's place on that "fine line" isn't a unified position in the United States.
"I think our culture doesn't have clear views about what prostitution is or when sex is morally permissible," Schubert said. "It's interesting that we think exchanging sexual gratification for sexual gratification is okay, but exchanging sexual gratification for money is not."
Schubert cites two major western moral theories which the public generally appeals to, the Kantian perspective and utilitarianism, and points out that mutually beneficial arrangements might not be consistent with the principles they outline, particularly because the exchange may be "dehumanizing," and that the arrangement may cause more harm than pleasure to greater society when compared to "available alternatives."
But, as it turns out, SeekingArrangement doesn't publicly appear to appeal to any classic moral principle.
Instead, the site reads "It's Natural."
"While some societies may have laid down a set of unsaid rules about what is morally acceptable, be it an acceptable age gap between lovers, extra-marital affairs or pre-marital sex," the site says, "who is to say what is 'right' or 'wrong'?"
It is estimated that the average 2011 graduate will finish school with a debt of $27,000 or significantly greater, according to an article from CNNMoney.
Under the circumstances, more college students may be considering hooking up with an older and wealthier companion as a ticket out of debt.
"It seems like it's morally impermissible for you to require me to shine your shoes if you hold a gun to my head first," Schubert said.
"But, If there's a metaphorical gun to the head of these college students," he said, "who have no other way of paying down their debt other than selling their bodies, it looks like there's something morally wrong with the system."
Leave a Comment
About the Contributor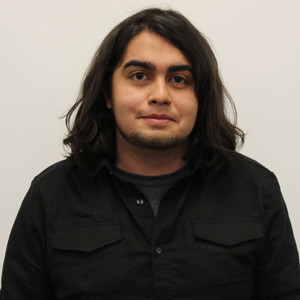 Mozes Zarate, Former Staff
Mozes Zarate was journalist on staff for two semesters at The Connection. He served as an editorial assistant for the News section and a beat writer...