Clearer path to university, transfer degree gains momentum
Each semester, students from Cosumnes River College and other lower division institutions transfer to four-year universities to complete their bachelor's degree after fulfilling lower-division requirements established by the schools they are hoping to attend.
It's a long process, however some students are choosing a different path by completing one of several offered Associate Degrees for Transfer, recognized in a media briefing on Feb. 20 by Erik Skinner, the Deputy Chancellor for the California Community College system, as an "important development in public California higher education, [and] a great partnership between the California Community Colleges and the California State Universities."
"It's a clarified pathway so students, when they are working on their lower division work, know exactly what they need to do to prepare for transfer in a given discipline to any one of the CSUs," Skinner said.
The Associate Degrees for Transfer, products of Senate Bill 1440 passed in September of 2010, are fairly new degrees offered in seven majors that CRC students can work towards in order to meet transfer requirements for the CSU system, an option also known as the 1440 pathway.
The seven transfer degrees currently being offered at CRC are sociology, math, psychology, communication studies and physics, with the new additions business administration and theatre arts, according to the CRC 2012-2013 college catalog.
Though there are a limited number of degrees being offered for transfer at CRC in the 2012-2013 school year,  CRC articulation director Lynn Fowler said there are a number of them being reviewed and the Curriculum Committee is hoping to have many more degrees by the fall 2014 semester.
"These degrees are basically minimal preparation to transfer to a CSU," Fowler said.
The difference between an associate Degree and the Associate Degree for Transfer is that students are essentially guaranteed admission to a CSU campus in a similar major that they applied for, Fowler said.
Currently there are 22 transfer degrees being accepted by CSU's  and the results can be seen in campus admissions.
"Last fall was the first time we welcomed any students," said Ephraim Smith, the Executive Vice Chancellor of the CSU system in his joint media conference with Skinner. "We welcomed 120 students [statewide] who entered the 1440 pathway."
While the number of offered Associate Degrees for Transfer are limited for the current semester, statewide goals are broad and hopes are high.
"Currently there are 557 degrees that have been approved in 112 California Community Colleges," Skinner said. "Our board of governors has established a goal of having 80 percent of all majors covered by the Associate Degrees for Transfer by the fall of 2013, and 100 percent of these transfer pathways covered by fall of 2014."
For some students, the career path offers them the opportunity to consolidate the typical timeline to acquire both an associate and bachelor's degree.
"It's nice because I want to get a bachelors," said Vanessa Hollingshead, a 20-year-old veterinary technology major. "I don't want to spend two or three years to get an associate and then four more to get a bachelors."
However, there is a catch in the program which both state and campus administrators are quick point out.
"One misunderstanding people have about this degree is that it guarantees admission to the CSU of your choice or the major of your choice," Fowler said.
What the transfer degree does guarantee, is that students who complete it will be accepted by the CSU system and into a similar major offered, according to the website A Degree With A Guarantee.
While a student with an Associate Degree for Transfer may not receive their first pick in the CSU system, the financial and educational benefits, both statewide and on the district level, are significant.
"The reform is going to accomplish and achieve access of roughly 40,000 seats for California Community College students, and 14,000 at the CSU level," Skinner said.
In the fall 2012 semester, those students who attempted to transfer to a CSU for spring of 2013 were made aware of another benefit of the transfer degree.
"Because of the budget cuts this past spring," Smith said. "We decided at the CSU not to open for transfer admissions except for 1440 students, so this gave a boost to the program too."
When asked by The Connection if students could expect a repeat of the regulation for the spring of 2014, Smith addressed the notion.
"With improvement to the state budget, we would hope that we'd be open for regular admissions," Smith said. "We would make the decision around June or July, but at this time there is no reason to believe we would not be open for regular admission."
All campuses in the CSU system currently accept at least one transfer degree offered by the California Community College system. CRC does not yet offer all of the degrees that are accepted.
Along with being guaranteed admission, students who have completed an Associate Degree for Transfer enter the CSU system with junior standing and will only need 60 more semester units to earn a bachelor's degree, according to A Degree With A Guarantee.
"If I can earn an AA or AS and save two years, it changes a lot," said Hollingshead. "I'm not sure if my major qualifies, but it would help."
Fowler recommends that students complete all general education courses, even if they are working towards one of the Associate Degrees for Transfer, since students may still be required to complete lower-division coursework in order to complete the bachelor's degree.
"It is a path, but not the only path,"Fowler said. "For some it will be a better path – for those who know they want to go to a CSU. The most important thing students can do is come and talk to a counselor so we can provide you with full information."
However, those students who are not considering entering the CSU system, but have their sights set on a private institution, should be glad to hear that  the 1440 pathway is rapidly gaining attention. When asked about this possible pathway by The Connection, Skinner was quick to respond.
"University of California representatives have been engaged in monitoring the progress with our work with the CSUs around SB 1440. We think there is a high potential for this to build up as a connection," said Skinner. "Likewise, [other] private institutions have approached us … and expressed their interest in honoring the degrees as well."
In a time of statewide financial crisis and a fluctuating educational budget, streamlining the transfer process out of the 112 California community colleges seems to be one of the many needed solutions.
"What we're moving towards is a more robust set of common understandings as to what the lower division preparation needs to look like," Skinner said. "I think we're going to see that honored in more and more venues."
Leave a Comment
About the Contributor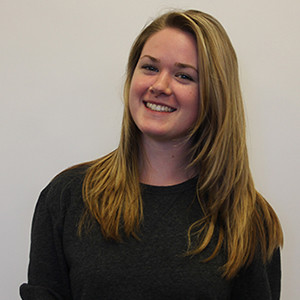 Elizabeth Witt, Former Staff
Elizabeth was the Opinion Editor in her second and final semester with The Connection. Previously she had hoped to transfer to the University of Oregon...