Annual march hopes to raise awareness on immigration issues
Hang on for a minute...we're trying to find some more stories you might like.
As the overcast sky loomed over Southside park in Downtown Sacramento, the chants of "Sí se puede (yes we can)" echoed through the trees.
More than 500 people gathered for the 13th annual Cesar E. Chavez March on April 6 hoping to bring awareness to several issues, notably immigration and workplace issues.
"We are not here to glorify his [Chavez] struggle, we're here to continue it," said Eric Alfaro, president of the Labor Council for Latin American Advancement, the group that organized the event. "We want legalization for all and that's all we're willing to accept."
Several local unions set up booths and offered to speak with any attendee interested in educating themselves on the issues that were being talked about throughout the march.
[singlepic id=232 w=150 h=200 float=left]Prior to the march Alfaro, along with a few other union leaders, activists and politicians, including assemblyman Richard Pan, spoke to the crowd through a portable public address system.
"Bring back opportunity, fairness and justice to our society," Pan said to the applauding crowd.
Following the speeches, attendees filed on 6th street and prepared to make the trek to the State Capitol.
"I am here to urge the Senate and the Congress to pass immigration reform because it would be very good for the economy," said Jim Hard, who is a former member of the Service Employees International Union after retiring. "I think bringing the 12 million people out of the shadows where they can stand up for their rights, where they are underpaid very often would be a boost to the revenue of the country."
Hard was not the only attendee who wanted immigration reform, the sign that headed the front of the march read "stop the deportation now!"
"We believe in rights for everyone," said Sophia Perkins, who spoke on behalf of SEIU Local 1000. "Immigration reform is a big right, it's not only going to help Californians, but us as a nation."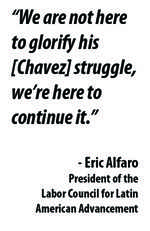 The march was lead by young men and women with colorful headdress and costume in traditional Mexican style. The group stopped every so often to perform traditional dances and draw attention to the march.
"I am out here supporting the students, as well as the students who are immigrants," said Cosumnes River College history professor and President of the CRC faculty union Jason Newman. "One goal is to help move immigration reform to a more socially just outcome."
As the marchers weaved in and out of the city streets, more citizens began to take notice of the protest, exactly what Hard and so many others were trying to accomplish.
"I hope this [march] sends a message that this is important to all, even those of us that were born in the United States," Hard said. "This is going to be a very positive thing for not only immigrant workers, but for people that were born here."
About the Writer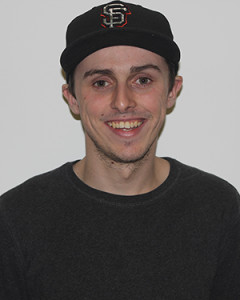 Zach Hannigan, Former Staff
In his six semesters on The Connection staff, Zach served many roles including twice as Editor in Chief and Sports Editor and ending as the Online and...