History professor appointed as Ambassador of Rwanda
-UPDATE: A correction was made to this story on 4/23/2013-
In January, history professor Mathilde Mukantabana was entrusted by the President of Rwanda to represent the country as ambassador to the United States.
Almost 20 years since the Tutsi genocide devastated Rwanda in 1994, Mukantabana said that her home country has rebuilt itself through reformed education, expanded healthcare and a "democracy in action."
"It is a country on the move," Mukantabana said. "They've come from the ashes and have created a society that the people are proud of, and I'm proud to expand where I can in terms of the understanding of the American public."
After Mukantabana met with the Senate committee, the Rwandan government confirmed her position through a national broadcast on March 27.
"I was honored and humbled by the confidence placed upon me for this important mission," Mukantabana said.
With the confirmation, Mukantabana will be leaving her teaching position at Cosumnes River College.
"We will certainly miss her expertise in African history," said history professor Jason Newman. "It will be very difficult to fill the gap in knowledge that she has."
Lisa Abraham, an English professor at CRC and close colleague of Mukantabana, expressed excitement about the move, seeing it as an opportunity for Mukantabana to continue her efforts to work more directly on projects that benefit both Rwanda and the United States.
"She's always, in many ways, been in an ambassadorial position," Abraham said. " She has been very active in projects that benefit the people in her country."
Mukantabana acts as the spokesperson and president of the Friends of Rwanda, an association that has worked to link the communities internationally, bringing awareness to genocide, and providing relief to survivors.
"I wouldn't have been able to do what I did without the strong support I got from CRC," Mukantabana said. "Our institution is flexible and encourages individuals to explore other horizons that are not confined to the classroom alone."
Mukantabana started her teaching tenure at CRC during the genocide, losing both of her parents in the bloodshed.
"The incredible loss of family and friends left many of us in a state of grief, disbelief and confusion," Mukantabana said. "My friends at CRC became my lifeline. So for me, CRC is more than just any institution. It's more like a family."
Abraham described Mukantabana as a "remarkably gracious" person in the CRC community.
"She has a tremendous amount of gratitude," Abraham said. "For her colleagues at CRC, for the way that the campus has supported her work, and for her students and the way they responded to the ideas that she taught in the classroom."
When asked whether she would ever return to teaching, Mukantabana said she could "never say never."
"My growth as a human being really happened because of my students," Mukantabana said. "I can pretty significantly say that I learned more from them than they learned from me. They pushed me to become who I became."
Later this month, Mukantabana will meet with President Barack Obama in Washington DC to present her credentials and end the initiation process in the US.
"This is a place I'm going to miss tremendously," Mukantabana said. "CRC has been a family to me when I lost my own. It is also a place I credit for my intellectual and emotional growth. I spent my happiest years here and I will always be proud to have been part of this institution. "
Leave a Comment
About the Contributor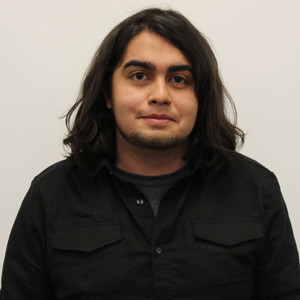 Mozes Zarate, Former Staff
Mozes Zarate was journalist on staff for two semesters at The Connection. He served as an editorial assistant for the News section and a beat writer...