Elk Grove Center creates facilities and course options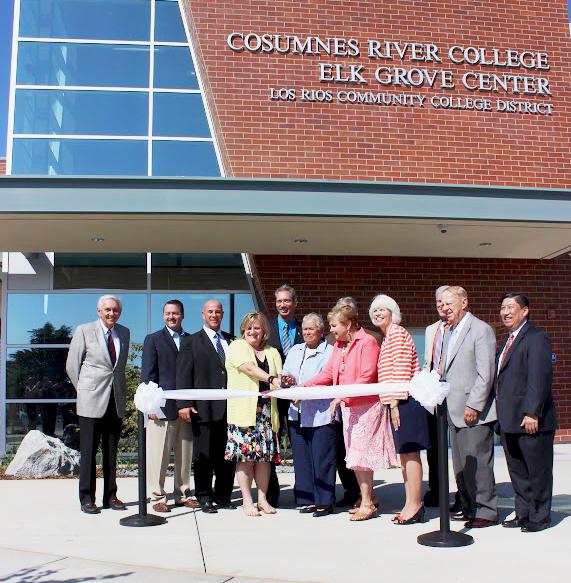 On Aug. 26, students were welcomed by Cosumnes River College faculty and staff members and directed towards their brand new classrooms at the Elk Grove Center campus.
The Elk Grove Center is the first extension of the CRC campus. The extension offers multiple student aid services including admissions, financial aid and counseling services.
"We try to provide access to virtually all the same types services as on [the CRC] campus," said Cory Wathen, the CRC administrative services director.
The Elk Grove Center is not only for expanding student services but also to expand community outreach and to provide education in more accessible areas, Wathen explained.
"What we're trying to do is get the education out to the communities that we serve," Wathen said.
Classes that fall under 24 different subjects are taught on the Elk Grove campus, including business, dance, history and statistics.
Many students are excited about the new facility and all that it offers.
"It's all shiny and brand new," said Danielle Walsh, a 20-year-old theater arts major. "I like it a lot."
All of the classrooms are equipped with new technology and the building also houses its own Learning Resource Center with a fully-equipped computer lab.
"The dance room is really nice," Walsh said. "Its really spacious and open."
With many classes having long wait lists at the beginning of each semester, having a new building also creates the option to move classes to a larger facility or to add more course options.
"New buildings add capacity for more classrooms which gives us the ability to serve more students," Wathen said.
Along with an ample amount of room for students inside the facility, the campus also has a large parking lot that includes spaces designated for clean-air vehicles and compact cars.
A parking permit is required on campus. Students may purchase semester permits through the cashier inside or a daily permit at a ticket machine in the back of the parking lot. CRC campus permits are valid at the Elk Grove Center.
If students do not drive, public transportation travels between the CRC campus and the Elk Grove Center. Bus route information can be found on the CRC website or on www.e-tran.org.
For more information about the Elk Grove Center including hours of operation, student support services and supervisor contact information log on to the CRC website.