In the wake of recent school shootings, campus stands prepared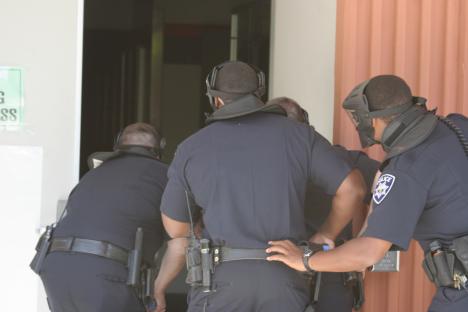 The year was 1999 when two teens decided that they were going to take center stage. That stage was Columbine High School, located in a suburban area of Littleton, Colo.
A place where students felt safe and their parents biggest fear was their son or daughter coming home with an F on a term paper.
Nothing could have prepared them for the horror that took place on April 20, 1999. But this would not be the last time  reports of a deadly shooting behind school walls was released.
Sandy Hook, Virginia Tech and Santa Monica College, are just a few among the many schools that have been victims of gun violence in recent years.
"Columbine was treated as a hostage situation, everybody stood by allowing  the gunman to roam freely through the school," said Captain John McPeek of the Los Rios Police Department. "Our officers are now trained to respond and not wait for backup."
McPeek said that after Columbine, there was a need for training. Training officers on how to deal with a situation of this magnitude.
"Over the last decade, training has been provided in the form of active shooter scenarios, on all of the campuses, to prepare faculty and students," McPeek said.
According to a NY Daily News article published in December 2012, the small town of Harold, Texas has already taken matters into their own hands.
Administrators are allowing teachers to possess firearms in classrooms to protect themselves and their students should an active shooter situation occur.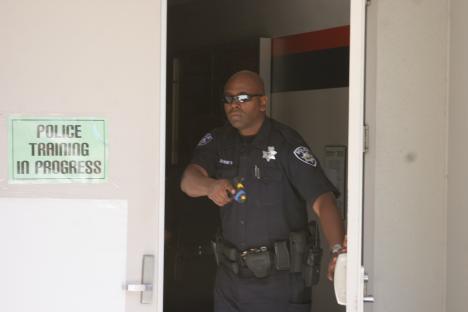 Those teachers must undergo training in crisis intervention and hostage situations before they can be allowed to carry a firearm, according to the article.
Radio, TV and Film Production Professor Terry Finnigan said he felt that there would be no need for faculty to carry guns.
"I've been here fifteen years and I have never felt threatened," Finnigan said. "My one goal is to keep my students safe, I'll do anything to keep them safe."
J'neil Gibson, a 19-year-old international studies major said that he feels safe to an extent. Gibson, in his second year at CRC, said he is not worried about a threat.
If there was a threat on campu0,s Gibson said he knew what he would do.
"I'm going to run," Gibson said. "Well first I am going to yell gun, then I will probably run."
Gibson also said that "playing hero should be left up to law enforcement and not us."
Students had mixed feelings on just what to do if faced with a gunfire scenario on campus.
Some students, unlike Gibson, felt that they may not have the protection that they need from campus officials.
Khaliah Taylor, 22, a psychology major said she was concerned.
"I know that cops are trained to protect us, but they are not always able to," Taylor said. "We have to protect ourselves, because cops are human and make mistakes all the time."
Nevertheless, McPeek said that training has been implemented with the use of what is called a "red man suit." An officer dresses in attire defining him as an active shooter, while faculty respond to this by throwing things at him to protect themselves.
This form of training replaced the former classroom setting in which a Power Point presentation was used to train faculty members in active shooter situations, McPeek said.
"It was well received," Mcpeek said. "Students can be assured that they are safe here at CRC."