State-funded program offers students unique opportunity to travel abroad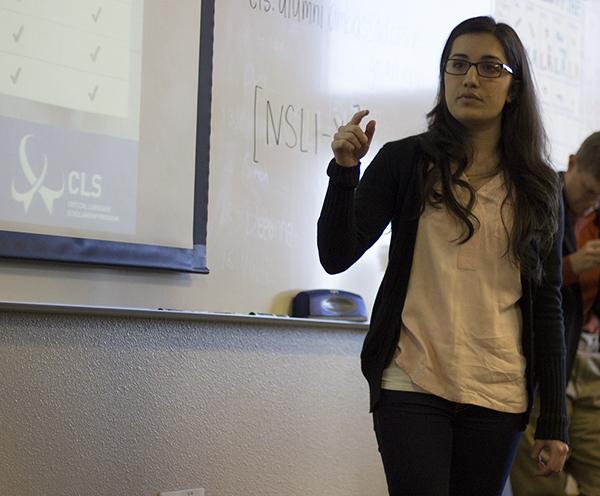 Students who find themselves unable to participate in Los Rios' study abroad program may have an opportunity to study in another country through a program that is lesser known among community colleges.
The Critical Language Scholarship is a program offered by the U.S. Department of State's Bureau of Educational and Cultural Affairs in which students travel to other countries to study one of 13 languages and cultures in full immersion.
Perhaps most enticing, the program is fully funded.
"You learn critical languages, languages less commonly taught in the U.S.," said Zala Ahmadzaa, a former Cosumnes River College student who participated in the CLS program. "It makes you more competitive for jobs in the government sector, and it makes you more competitive when you're applying for graduate schools."
The program takes place during eight weeks out of the summer, and according to the program's website, "most languages offered by the CLS Program do not require applicants to have any experience studying critical languages."
Students can apply through the program's website.
Ahmadzaa, who traveled to India as part of the CLS program's Urdu study, came to CRC on Feb. 24 to give presentations about her experience.
"Classes go from Monday to Friday. They start around 9 and end around 1, and it's very intensive during that period," Ahmadzaa said during her presentation.
Despite the busy school week schedule, Ahmadzaa also assured those in attendance that on weekends, students were allowed to go on cultural excursions and take time off from studying.
As for living arrangements, Ahmadzaa said she was placed with a host family, which further helps immerse students in the culture of the country they are studying in.
"[The best part] was being with the host family, because they were so warm and welcoming and they treated me like a daughter," Ahmadzaa said. "We would go out on family outings, we'd go and see different landscapes and they would tell me about their history."
She said that meshing with the family was not difficult for her because she grew up in a similar cultural setting.
Following the presentation, students flocked to pick up the flyers and cards Ahmadzaa had brought to give prospective applicants further information.
Hirad Ansari, a 33-year-old accounting major, said he thought the presentation was very helpful.
"It was great. I didn't know they had this kind of program so it's something new and I'm interested in going to other countries and seeing what they look like, what they eat, their culture," Ansari said. "I think [the program] would help to understand the culture and learning a new language."
Humanities professor Rosalie Amer agreed, saying she thought the presentation "was fascinating."
"[The program] gives a student, before they complete a baccalaureate degree, the opportunity for a foreign experience, a foreign education," Amer said. "It gives them an awareness, and hopefully they'll add to their own mature thought about that culture."
To find out more about the CLS program and how to apply, visit http://www.clscholarship.org/.
Heather Kemp contributed to this article.
Leave a Comment