CRC institutes new smoking ban on campus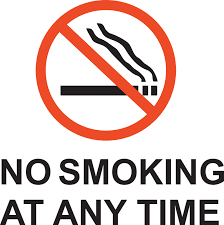 Cosumnes River College became a smoke-free campus on Aug. 1. The new policy, which encompasses the entire property, bans all students and faculty from smoking, vaping or using tobacco.  
 Los Rios Community Colleges sent out emails and surveys in late June 2015, which asked students and faculty how they would feel if CRC became a smoke-free campus. The majority of the responses were positive and praised the idea.
"I think that knowing my son is at school and it's a healthy and safe environment when he's not with me is very important," says Viang Lee, mother of an incoming freshman. "I don't want him to be around smokers because of the health risk it carries."
The ban prohibits smoking, chewing tobacco, e-cigarettes and similar products throughout campus. The ban extends to outdoor spaces, parking lots, parking structures and vehicles, according to the new policy.
A group known as STAND (Sacramento Taking Action Against Nicotine Dependence) offers help to those individuals that would like to quit smoking or vaping by providing a "Quit Kit" to help ease the transition. This kit is available to anyone requesting assistance at the Health Services, located in Operations and Public Safety room No.126.
Some CRC students questioned how strictly enforced the ban will be and how the LRPD will enforce it.
"I don't know how they plan on enforcing this ban," said Trevor Simmons, 23, a fine arts major. "I mean if I'm in my car, what are they going to do?"
The Los Rios Police Department and campus officials encourage the CRC community to do its part in promoting a safe and healthy campus, LRPD Sgt. Mike Olson said.
"The no-smoking policy is more of a campus community situation," Olson said. "Our role would be of course, if I'm out on foot patrol and I see somebody violating it, I would speak up. Just like we would expect all of our community to do so."
CRC isn't the first Los Rios campus to adopt a nonsmoking policy. American River College prohibited smoking on campus at the beginning of this year and Folsom Lake College also became smoke-free on Aug. 1. The California State University system is developing a nonsmoking policy for all of its campuses and the University of California campuses are already 100 percent smoke-free, according to the institutions' respective websites. So it seems that CRC is right on time in joining the trend to promote healthier college campuses.
For further information regarding the newly implemented nonsmoking policy please contact Michelle Barkley, CRC campus nurse, at [email protected] or (916) 691-7584.
Leave a Comment