First Year Experience program in second semester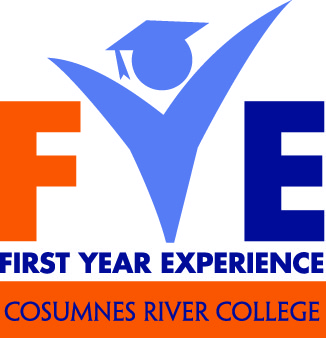 Beginning college at Cosumnes River College can be scary and hard for freshmen. The First-Year Experience program was created to help assist students in getting accustomed to college life.
The FYE started this past summer and has since shown to be effective in guiding students through their first year as freshman. The program focuses on guiding students to achieving their goals and helping them with their academic careers. To be eligible for the program, a student needed to enroll in 12 units, consisting of one college level English and math class.
Having a sense of community, knowing that they have a group of students from day one that they can come to with any type of questions they might have and also having the FYE staff and faculty to help them is a really big help said Student Success and Support Program Specialist Khalid Kiburi.
"The more connected a student is to the campus, the more likely they are to succeed," said Kiburi. Students in the FYE program have been able to get a sense of community and also connect with people they can feel comfortable going to for help.
Freshman students who aren't in the FYE program can be presented with challenges said Michael Chappell, a counselor at CRC.
"Those students who don't have it-they're not equipped, so they don't know certain deadlines, they don't know certain degree objectives, they don't know we have certificates, we also have majors, we have transfers; going through this program, they get a better scope of what the community college has to offer, rather than trying to just go around here trying to find yourself in classes," Chappell said.
Shannon Mills, developer of the FYE program and anthropology professor, said that the students enrolled in the program have more hands-on direction and support in getting their general education requirements done in a timely manner. She also said that the program's students will be more likely to have a solid foundation in reading, writing and math than students that otherwise do not choose to take these courses when they first arrive.
"We are also spending more time working with the counselors to specialize in FYE so that the new students coming in the fall will have the best possible experience in planning their future pathway," Mills said.
FYE intends to keep growing and will continue to evaluate how it can best serve its students through every step of the process, said Kiburi.
"We're looking to expand next year, we're looking to have more students be a part of the program and have more services available to them but stay tuned for more of that," said Kiburi.
Leave a Comment