Scholarship opportunities available on campus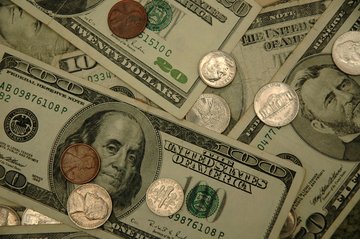 Every spring semester, Cosumnes River College awards scholarships to students, and while the application process is quick and easy, a very small number of students apply, said College Relation Specialist Elizabeth Starbuck.
The application process is all online and requires a student to answer four short questions and then the system automatically matches them to the scholarships for which they qualify.
"Our biggest problem is just getting students to apply," said Starbuck, who is in charge of the administration of the scholarship program.
The deadline to apply for scholarships is March 1. This year, there are 120 awards set to be given totalling more than $70,000. As of Feb. 8, there have only been 313 applications filled out, Starbuck said. That is on pace for the roughly 400 applications the college gets every year out of 15,000 enrolled students.
Tristan Menicucci, a 19-year-old psychology major, said he doesn't plan to apply for scholarships. "I haven't really looked into it, even though I know it's practically free money," Menicucci said.
Starbuck said that people's misconception about the process is a big reason why students don't apply.
"People hear 'scholarship' and think that they are going to have to write essays or that there is going to be a lot of competition and so they think that they aren't going to have a chance," Starbuck said. "Every year there are some scholarships without any applicants."
While the college does lots of outreach through emails, flyers and the school website, some students feel that the program is not visible enough.
"Bigger is better," said Anthony Lolis, a 24-year-old communications major and student ambassador to the Student Life and Leadership Center. "Why have small flyers on bulletin boards when you can have a big sign on the side of a building." Lolis plans on applying for scholarships, but as of Wednesday, had not done so.
Any student who has completed at least six units at CRC as of fall 2017 and who is currently enrolled in at least six units is eligible to apply for scholarships, according to the scholarship page on the college website.
Although each Los Rios college has its own scholarship program, students must enrolled be in at least six units specifically at CRC to qualify.
Each of the short answer questions on the scholarship application requires an answer of a minimum 50 characters, but Starbuck recommends that students put as much thought as possible into answering each question.
"The more information you can give, the better off you are," she said. "You are conveying who you are to someone who has never met you and will never meet you."
There are scholarships for students in almost every situation: from veterans, to English as a Second Language (ESL) students, to minorities, to low income, to performing or visual arts and many more.
Some of the largest scholarships, which can be as much as $1000, are for students who are returning to school after a five-year absence or more. There are several of these "re-entry scholarships" available to students, according to the list on the school's website.
In addition to the application, students must have one recommendation from a faculty member or employer on file. Calling it a letter of recommendation is a little misleading and Starbuck said it takes less than 10 minutes for the form to be completed online.
There will be an awards ceremony night on April 27 to announce scholarships, Starbuck said. Funds are distributed to students between Aug. 1 and Oct. 18, 2018, according to the school's website.
Leave a Comment