Safe program for undocumented students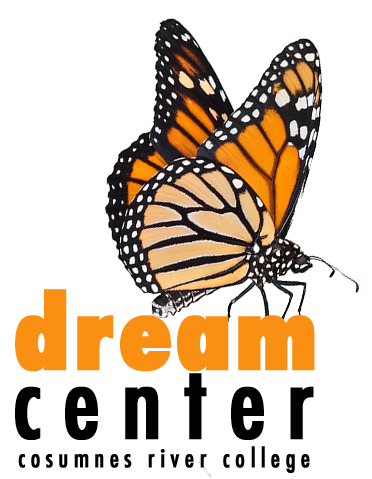 The Cosumnes River College Dream Center located in the Student Access Center, opened in February 2018.
The Dream Center aims to empower students and provide a supportive safe haven for new and current undocumented students.
"We want the Dream Center to be a place that students who are either undocumented or even students who are from mixed status families can feel secured, can feel respected, can feel understood, can feel like there's a sense of belonging," said Oscar Mendoza Plascencia, the Student Services and Support Program Specialist.
"There's so much stigma and so much trauma that comes with being undocumented,"  Mendoza Plascencia said. "For many it's a constant fear of being outed or coming out. It is scary because it is their life that is in jeopardy as well as the life of other families."
"My goal will also be providing the true story on the perspective of the immigrant and the undocumented because now, immigrants are undocumented but their stories may be similar,"  Mendoza Plascencia said.
Malikaa Atebar, a 24-year-old marketing major, said others can let go of their fears with this initiative.
"My parents were both undocumented and so were their parents when they came from Afghanistan," Atebar said. "To this day there's still certain things they won't do, or places they're afraid to go to out of habit from the many years of having to hide."
Atebar said that the Dream Center will help people become less fearful and provide education-related support.
"The district is doing a lot to educate the students, the staff and faculty about our students we serve,"  Mendoza Plascencia said.
Paulette Frichittavong, a 37-year-old general studies major, said she is excited for the initiative as it may be difficult starting college.
"I can't imagine how easy it is to get discouraged when it comes to wanting to start college when you're unfamiliar with the country or the city you live in, let alone the school system," Frichittavong said.
Mendoza Plascencia said that he sees this initiative as a way to educate and provide support to the campus.
"When they asked me to be a part of this and lead the efforts on this center, I saw it as a way to educate the campus as well as provide support because you cannot provide support without educating the campus," Mendoza Plascencia said. "It's going to be an interesting and difficult task because people have these preconceived notions of who is an immigrant and who is undocumented many times, especially with the political climate we live in."
For more information regarding CRC Dream Center, contact Oscar Mendoza Plascencia at [email protected] or at 916-691-7357.
Leave a Comment