Sacramento celebrates third year of Women's March
Women's March Sacramento hosted their annual Women's March on Saturday.
Thousands of people came bearing signs and wearing pink hats while marching from Southside Park to the State Capitol, where speeches, music and live performances took place.
"It's an amazing way to come together with our community to show people that we're still here," said 47-year-old Rachelle Barbour. "We're together among everything that would otherwise pull us apart."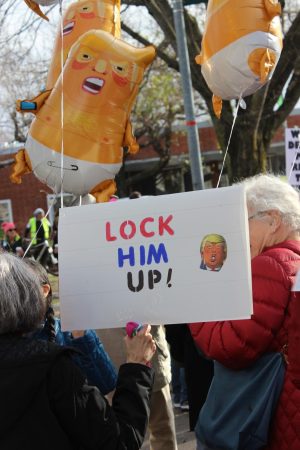 Some showed distaste for Trump and the current political state by carrying signs and balloons displaying a crying, cartoon infant of the president.
"Hey, hey, ho ho," Marchers chanted at some points during the mile-long walk. "Donald Trump has got to go!"
Chloe Davis, 25, said the fact that the government has been shut down for as long as it has been is "absolutely outrageous."
"I think that a march like this was really needed to show that there isn't any approval for what the government has been doing," said Hudah Saleh, an 18-year-old attendee.
Barbour said she attended the march with her 15-year-old daughter and her friend.
"It's incredible to see this generation of young women coming together," Barbour said.
Like numerous other people in the crowds, Barbour carried a pride flag with her while walking to the State Capitol.
"Intersectionality is so important," Barbour said. "I want to support everyone who's out here: Everyone from every race, religion, sexual orientation."
"
Intersectionality is so important. I want to support everyone who's out here: Everyone from every race, religion, sexual orientation.
— Rachelle Barbour
Rachel Celias, a 32-year-old mother, said she brought her young daughter to the march to help her understand the current cultural and political climate.
"I think it's important for her to see all these women and men coming together for all sorts of good causes, not just women's rights but gun control and trans rights," Celias said.
Celias, amongst other attendees, marched while wearing the infamous "pussy" hats.
A pink hat with cat ears symbolizes a social movement about women's justice, according to the Pussy Hat Project.
The Women's March has been criticized for their anti-Semitic comments and affiliation with Nation of Islam leader Louis Farrakhan, according to CBS News.
An article from The New York Times published last March stated that Farrakhan is known for his anti-Semitic and homophobic views.
In a web page on their website, the Sacramento chapter of the Women's March said they now "align" with the initiatives of Women's March Global.
"Under new leadership, Women's March Sacramento looks to re-establish itself as an inclusive, diverse, flexible, transparent event dedicated to inspiring community service," according to the web page.
Leah Ezekiel, 18, said they supported this decision.
Ezekiel said they have attended the past two years of the Women's March and was considering not going this year until they learned Women's March Sacramento wasn't "really affiliated with the bigger Women's March" anymore.
"I was like, 'Thank you, Sacramento, for supporting us queer Jewish people,'" Ezekiel said.
Besides the many events at the State Capitol that were going on during the Women's March, there were also food trunks as well as merchandise tables available on site.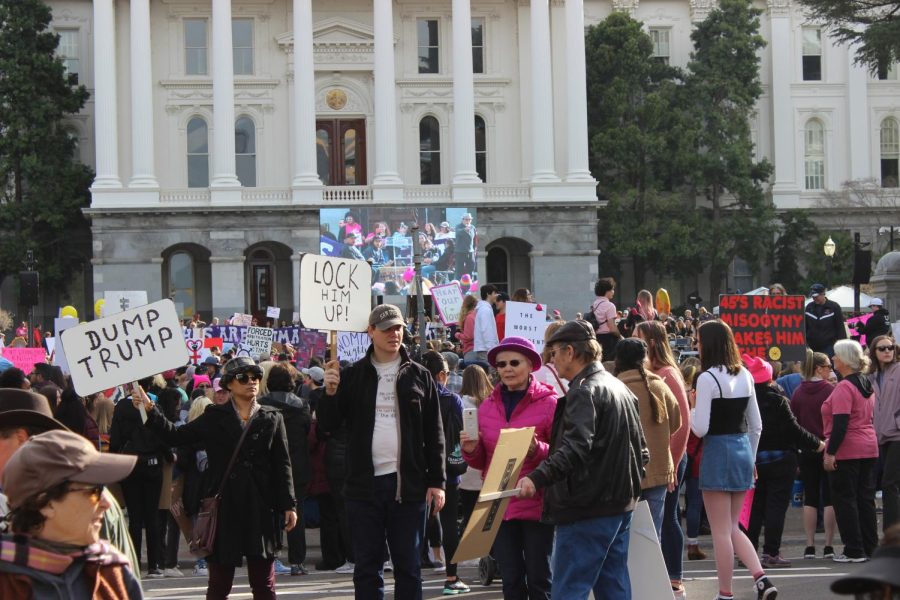 "To be here is to be passionate and to be present and to be aware of what's going on and knowing that we do need to rally, we do need to march for things because they're the rights that can easily be taken away from us soon," Ezekiel said.  "We need our voices heard."
Leave a Comment