Event guides students through state job application process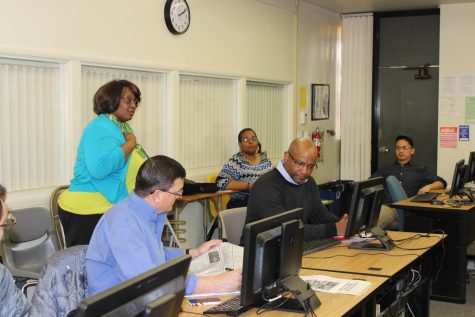 The California Department of Transportation sponsored an event on campus that would help demystify the state application process for prospective applicants on Feb. 21.
Thirty students stopped by BS 153 so they could listen to current Caltrans employees talk about necessary steps to take when seeking government-related jobs. While some stepped in and out, many stayed to listen from current Caltrans employees on the necessary steps to take when seeking employment.
The first step in trying to apply for the state is creating an account, according to a webpage about Caltrans jobs and testing information on the California Department of Transportation website.
"When a job seeker is interested in a position, they must take a test and pass with at least a 70 percent," said Diane Falls, a Program Project Manager with Caltrans. "Once the record shows they meet the eligibility for the position, they are encouraged to start applying for those jobs."
After registration and qualifying on the eligibility list, it is important to fill out the application with work experience that relates closely to the job functions and description, according to the Caltrans web page.
Terry Thompson, a Human Resources Representative for Caltrans, said that applicants must read the duty statements to job postings and integrate keywords that apply to their qualifications into your resume.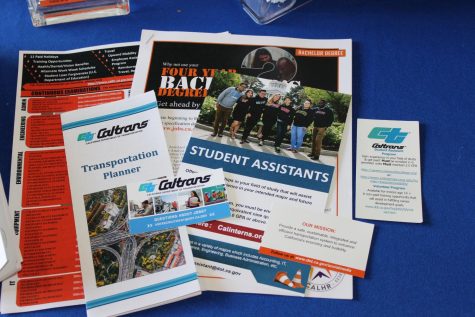 "A lot of people miss tailoring their resume to the duty statement, which breaks down the position in what's most to least important," said Thompson. "Applicants should always put the most important bullet points at the top of the resume with the keywords for us to see a match."
Because there are hundreds of applications being submitted, it is expected to take six months to a year to hear back from the hiring department, if they do respond. Thompson said because of this, students look to start as student assistants or office technicians in the meantime.
Dawn Lamb, an Information Technology Analyst for Caltrans, said that starting at the bottom is sometimes necessary when trying to get a foot in the door because lateral moves can be made over time.
Lamb said that she had to work as an office technician in the Governor's Office to establish herself in the workforce before she was able to get promoted and ultimately become an IT Analyst.
Levi Rivers, a 27-year-old general studies major, said the event was informational and looks forward to more job-related events like this on campus.
To apply for a Caltrans job, go to http://www.dot.ca.gov/jobs/vacancy.html.
Leave a Comment