Revisions to homeless bill highlight several concerns, pushing back its implementation
Assembly Bill 302, sponsored by Assemblymember Marc Berman in January, would allow homeless college students who are enrolled and in good standing to park and sleep in their vehicles overnight. However, changes to the bill have prolonged the process, according to a Sept. press release.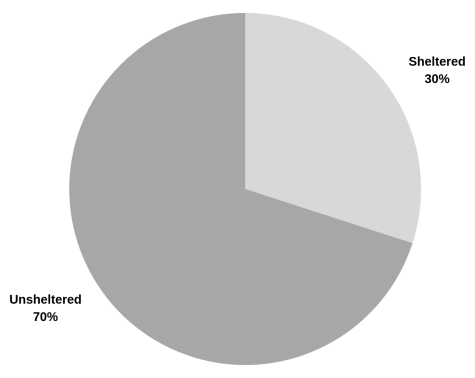 AB 302 would have, in its previous form, provided security for thousands of homeless community college students whose only reliable shelter is their car. These new changes, however, make it more difficult for students to access these features.
"The recent amendments delay implementation an additional 15 months and weaken the bill to the point that it fails to address the reality that our students are facing today," Berman said in the press release.
Twenty-three-year-old accounting major Soukaina Haddache said when students are asked why they are homeless or why they have trouble finding a place to sleep, the systematic issues are ignored.
"It's a serious issue," said Haddache. "I will transfer soon and, as an international student, one of my main concerns is where am I going to live."
Malisha Blakes, the student personnel assistance for basic needs, said the campus is working to have more resources for students that are looking for housing. 
"Any type of affordable housing for students, just to help them," said Blakes. 
Homelessness has risen 19% in Sacramento County, according to a 2019 study conducted by Sacramento Steps Forward, a non-profit looking to end homelessness. The study stated that 5,570 people experience homelessness on a given night.
 Lack of sufficient income, affordable housing and poverty are the three most cited reasons of homelessness, according to the Family Promise, a non-profit dedicated to family homelessness. 
"It's already hard going to work and school," said Haddache. "Now, some students don't have the luxury of having a bed to sleep on."
One of the revisions to AB 302 would exempt community colleges located within 250 feet of an elementary school from allowing the bill to be enacted on their campuses. 
"Homeless students are not pedophiles that need to be kept away from children," Berman said in his press release. "They are men and women, many of them barely adults themselves, who are trying to improve their lives by obtaining a better education." 
Berman said they should be celebrated, not stigmatized. 
Seventeen percent of households with a student in community college experience food insecurity, according to a study done by the United States Government Accountability Office on Jan. 16. 
College President Ed Bush said the campus has many options for homeless or hungry students.
"We have the Hawk Spot open a couple of days of the week," said Bush. "Our showers are open at all times." 
The Basic Needs program on campus released a survey in hopes of better understanding students living circumstances.
 Ultimately, Bush said the campus is looking to do more for students, faculty and staff.
Yolanda Garcia, the dean of student services and enrollment management, said in an email that Home for Hawks, which will serve as a "housing resource hub" for students.
"The growing homeless problem is heartbreaking," said Inna Pulukchu, a 23-year-old business major. "I think our campus is going in the right direction by supporting this bill."
Blakes said the campus has a plethora of options for low-income and homeless students like the Hawk Spot food pantry and the showers open on campus. 
"I think there is a greater sense of awareness of the challenges our students face, in terms of housing and food insecurity," said Bush.
Leave a Comment