Breaking the silence on mental illness in Asian communities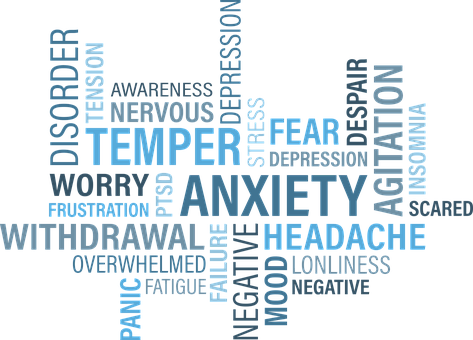 Following the controversial video of Logan Paul in the Aokigahara forest and the death of South Korean pop singer Kim Jong-hyun, discussions about mental health in Asian communities have begun to take center stage.
Mental health is often a topic that makes people feel uneasy. The stigmatization of mental illness has largely contributed to the uneasiness these conversations frequently carry.
This stigmatization of mental illness has perpetuated a culture of silence and shame in Asian communities. It normalized the dangerous trend of dismissing noticeable symptoms of mental illness in favor of trying to keep up an image that's widely and socially acceptable.
The pressure in Asian communities to appear a certain way has specifically normalized the tendency to deny struggle and hardship, to the point that the idea of being mentally ill is doubted and minimized to being a single case of personal weakness.
The culture behind academic success and the role of "tiger parenting" plays a crucial part in that normalization, as well. For Asian Americans, the model minority myth has distinctively placed unreasonable expectations on them to be the perfect model students in addition to all the other expectations that are already placed on them.
Asian-American college students have a higher rate of suicidal thoughts in comparison to white college students, according to the American Psychological Association.
Despite this fact, many Asian and Asian Americans continuously chalk up these types of behavior to simply being weak, whether that kind of thought process is self-driven or influenced in some way by others. Because of this refusal to admit these sorts of difficulties in life, conversations about mental health typically get brushed aside in Asian communities.
Asian Americans in the United States are less likely to seek out mental health services in comparison to other racial and ethnic groups, according to an article published on the California Health Report website citing information from the 2008 and 2012 the National Survey on Drug Use and Health.
The problem none of us really have a definite answer to is on how to solve this complex, ongoing issue. How do we start conversations that are uncomfortable to talk about with people who might have wrong, preconceived notions about mental health and mental illness?
Acknowledging the possibilities of being Asian and mentally ill is a key step to accepting the fact that mental illness does exist within our communities.
Openly talking about the likelihood of being mentally ill shouldn't be considered taboo. Getting professional help shouldn't be something that's frowned upon.
Mental illness is not something anyone should be ashamed of. It does not define a person's capability or self-worth.
Restructuring the way mental illness is perceived as will change the way mental health is approached in Asian communities, a much needed move to promote healthy, well-balanced lifestyles. No one should ever have to be alone and internalize all that pain on their own.
If you or someone you know needs help, call the National Suicide Prevention Line at 1-800-273-8255 or text HOME to the Crisis Text Line at 741741.