Jeremy Lin: that kid can play
"Jeremy Lin is a good player but all the hype is because he's Asian. Black players do what he does every night and don't get the same praise."
Those are the words of famed boxer Floyd Mayweather Jr., who obviously hasn't been reading Jeremy Lin's stat sheets.
Lin is the first Harvard graduate to play in the NBA in almost 60 years, and he's the first American of Taiwanese ancestry to play in the NBA.
In his first five games as a starter he averaged over 20 points and at least seven assists, something no one has ever done in NBA history.
He was also the thirteenth athlete in history to dawn the cover of Sports Illustrated two weeks in a row, and he has accomplished all of this in just his second year in the league.
No one ever gave Lin a chance, in fact according to ESPN, the New York Knicks were set to waive him but gave him his opportunity because of the lack of depth at the point guard position.
Lin was on the Golden State Warriors last season, which many speculated was just a publicity stunt to attract Asian-American fans, before getting waived on the first day of training camp. Lin then played for the Houston Rockets before being let go.
As a senior, Lin captained Palo Alto High School to a state title and was considered one of the best high school basketball players in California.
He wanted to play at UCLA or Stanford, but no college offered him an athletic scholarship. Instead, he got stuck with the athlete's idea of the ugly twin sister named Harvard, where he set the Ivy League scoring record.
Mayweather Jr. is right, race does play a part, but Lin is not just another one-hit wonder.
The kid can play; he goes up against the best in the world every night.
While on his way to a seven-game win streak, he has beaten the likes of gold-medalist Deron Williams, 2011 number one overall draft pick John Wall, five-time NBA champion Derek Fisher and the highly-touted rookie Ricky Rubio.
While Lin is the newest American underdog story of hard work and persistence, it wasn't an Asian-American story until Lin came along.
He is not only battling his opponents, but he is also fighting the negative stereotypes that go along with being an Asian-American athlete.
Though race should not matter, with Lin it does. In fact, in an attempt to be witty, an ESPN writer was fired for writing a headline that read "Chink in the armor" when referring to Lin's high rate of turnovers.
Now it's time for us to see if it's Lin's skill or race that keeps him in the spotlight.
Kobe Bryant was quoted in saying, "Players don't usually come out of nowhere. If you can go back and take a look, his skill level was probably there from the beginning."
Maybe that's why Lin cannot get away from the deafening cheers of M-V-P every time he touches the ball.
About the Contributor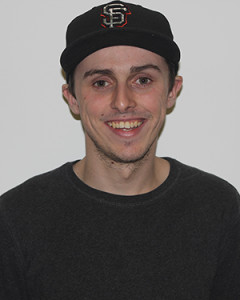 Zach Hannigan, Former Staff
In his six semesters on The Connection staff, Zach served many roles including twice as Editor in Chief and Sports Editor and ending as the Online and...