CRC Women's basketball wins in OT Thriller
The Cosumnes River College Hawks opened the playoffs at home with a 66-63 overtime win against the Laney College Eagles on Feb. 24.
Freshman forward Nikki Gordon was clutch for the Hawks, scoring eight of her 21 points in overtime. She knocked down all six of her late-game free throws to cap off the win.
"Nikki hitting those free throws at the end is what clinched it for us," CRC head coach Coral Sage said.
Gordon emphasized the importance of the playoff game.
"This was a go-hard-or-go-home game," Gordon said. "You have to keep that fire.  I just focused in and made my shots."
The Hawks controlled the first half with stifling defense and patient offense, forcing the Eagles into early foul trouble.
Capitalizing on the foul trouble, the Hawks made six free throws towards the end of the half and entered the locker room with a 12-point lead.
The Eagles started off the second half with a 10-1 run, led by Dominique Williams-McNac, who scored 30 points for the Eagles.
However, the Hawks maintained composure and controlled the majority of the second half with solid defense.
The Eagles continued to go on short runs that cut into the deficit, but each time, the Hawks slowed the game down and ended the run.
"We're experienced," Sage said. "We have quite a few sophomores. We just stayed calm and kept telling ourselves that we are okay."
Down by 12 points with five minutes left, Williams-McNac put the Eagles on her back and took over the game.
She scored 12 straight points for the Eagles, including a layup that tied the game and forced overtime.
"She was simply going off," Sage said.
While the crowd was stunned that the game was headed to overtime, Sage gathered her team and calmed them down.
"We've been in situations like this all year long," Sage said. "In close games we know what to do."
The Hawks controlled the overtime period, but the Eagles had a chance to tie the game with 25 seconds left. However, Hawks sophomore forward Natalia Gibson did not let that happen.
With the clock winding down, Gibson blocked a shot, which electrified the crowd and sealed the win for the Hawks.
"This was a big victory for us," said Hawks sophomore guard Andraquay Quinnine, who scored 12 of her 16 points in the first half. "We came up really big and for us to win it, it just extends our basketball season longer."
Leave a Comment
About the Contributor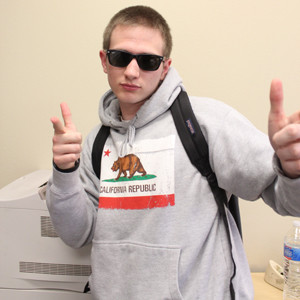 Cody Durham, Former Staff
Serving as a staff writer, Editorial Sports Assistant & Sports editor, Cody was part of the Connection staff for three semesters. A semester of assisting...