Hawks baseball finish at the top and charge into the playoffs
It's not how you start, it's how you finish. These are words that resonated in the ears of the Hawks all season long.For a team that lost eight of its first 13 games, the playoffs became a lofty goal at best. But the  Hawks showed their resilience and refused to let a bad start put a damper on their goal of making a deep run into the playoffs.Toward the end of the season, the Hawks (20-15) caught fire and won 14 of their last 20 games while on their way to a first place finish in the Big 8 conference."The way the season started off, I thought there was a very slim chance [to make the playoffs]," sophomore catcher Shawn Wheeler said. "But as the season progressed and we started to buy in to what the coaches were saying, I knew we had a good chance."
The winning formula for the Hawks this season was stellar pitching. The Hawks led the Northern California Conferences in shutouts with six and finished with the third ranked team ERA at 2.56. Freshman pitcher Austin Ales led CRC's pitching staff, finishing fifth in the state with a 1.00 ERA and sixth in the state–first in the Big 8–in strikeouts with 80.
But it wasn't just the pitching that stepped up this year, the hitting and baserunning made huge contributions as well. Sophomore infielder Jake Schu finished 16th in the Big 8 with a .315 batting average, and one spot behind him was sophomore shortstop Josh Silver who finished with a .312 batting average.
"We started off slow and didn't have much of an identity," Schu said. "But as we got going, we formed a team identity and a hunger to win."
Sophomore outfielder Colby Brenner finished the season with 22 stolen bases, good enough for first in the Big 8 and fourth in state.
While the season may be over, the playoffs are just beginning for the Hawks who want to stay in the groove they've been in.
"We are hot right now, and this is the best time to go into the playoffs," Schu said.
Freshman infielder Bryan Case said he believes the team is ready to make some noise in the playoffs.
"Our defense is playing well and our young pitching is doing great," he said. "We are getting timely hitting from guys we haven't depended on before. We have set ourselves up to make a deep run into the playoffs."
The Hawks will take on College of the Sequoias in a best-of-three series May 5 and 6.
The team is headed into the playoffs with a renewed confidence and a new motto.
"We play to win every game, one game at a time," Schu said. "That's the same motto we will take with us into the playoffs."
Leave a Comment
About the Contributor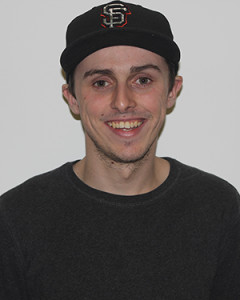 Zach Hannigan, Former Staff
In his six semesters on The Connection staff, Zach served many roles including twice as Editor in Chief and Sports Editor and ending as the Online and...