Title IX: 40 years later
Baylor University's Brittney Griner became a national sensation with her play on the college's women's basketball team.
Griner's game on the court earned the 6-foot-8-inch 22-year-old a spot on the All-American team, an award she obtained three times.  In addition to a National Championship, Griner was named AP Player of the Year and Most Outstanding Player of the Final Four.
None of this would have been possible if it weren't for the introduction and enactment of Title IX into the Education Amendments of 1972.
Title IX prevents anyone in the United States from being subjected to discrimination on the basis of sex at any education program.
Sen. Birch Bayh of Indiana was the first person to introduce Title IX in Congress. He previously worked on women's rights issues such as the Equal Rights Amendment.
"We are working to build a powerful constitutional base from which to move forward in abolishing discriminatory differential treatment based on sex," Bayh said to Congress.
Title IX has had a particularly large impact on college sports.
Just one year after Title IX was enacted, the NCAA rescinded its rule prohibiting women from competing for a national championship.
Dr. Dacia Schileru became the first woman to compete for a national championship as a diver from Wayne State University (Michigan).
Although Title IX appeared to do nothing but good to most, it wasn't initially received well by others.
There were some concerns of how Title IX may negatively affect men's collegiate sports, which prompted some to try and limit the influence of Title IX.
For the three years after its enactment, Bayh fought with the Department of Health, Education and Welfare to carry out the legislative intent of Title IX.
"(Title IX) is an important first step in the effort to provide for the women of America something that is rightfully theirs—an equal chance to attend the schools of their choice, to develop the skills they want, and to apply those skills with the knowledge that they will have a fair chance to secure the jobs of their choice with equal pay for equal work," Bayh said on the Senate floor.
While many people still believe Title IX hinders men's collegiate sports, Title IX has had a positive impact on women's college sports.
In 2001, ESPN and NCAA agreed on a new deal for covering Division 1 women's basketball tournament worth at least $160 million over 11 years beginning in 2003.
Without Title IX, there would be no women's college sports, there would be no deal between ESPN and NCAA and the nation would have missed out on Griner's spectacular run with the Baylor Lady Bears.
Leave a Comment
About the Contributor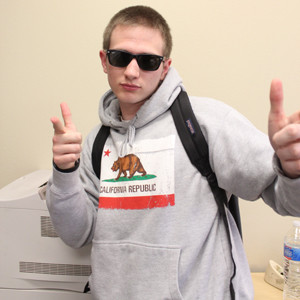 Cody Durham, Former Staff
Serving as a staff writer, Editorial Sports Assistant & Sports editor, Cody was part of the Connection staff for three semesters. A semester of assisting...