Tony Bloomfield: Our intention is never to make pro baseball players
"Play every day like it's your last."
These are the words that baseball's head coach Tony Bloomfield instilled in his players at the beginning of last season.
A season that would bring Cosumnes River College its first state championship in one of the hardest ways possible. The Hawks never played a home game, nor did they ever have a home practice due to construction at CRC.
But through all the adversity, the road warriors, as Bloomfield coined them, did the impossible. They won a state title without the support of home games the whole season.
"It's hard to explain," Bloomfield said. "I've been trying to do it for 22 years and I don't think anyone has done it that way."
Former CRC catcher Shawn Wheeler, who was a part of the state championship team and has moved on to Sac State, believes Bloomfield had a lot to do with winning the title.
"He played a huge role, his back and neck probably hurt from carrying us all the way," Wheeler said in an email.
Bloomfield's love for baseball started at West Torrance High School, where he was a three-sport athlete. He starred on the school's basketball and football teams. Baseball always came third to the other two, he said.
After playing football in high school, he continued his playing career into college.
"I wanted to play football," he said. "But I was a little guy and when I saw the size of some of the players, I said 'No thank you.'"
So, Bloomfield started playing baseball for Los Angeles Harbor College, the same school where he would begin his coaching career as an assistant under Hall of Fame coach Jim O'Brien.
"I knew I would be a coach from the get-go," Bloomfield said. "I was a leader on the field."
Following a 1990 state championship as an assistant with Harbor, Bloomfield took over as head coach and led his team to four consecutive conference championships.
After a successful stint at Harbor, Bloomfield headed to CRC and has coached here for 14 years.  Bloomfield also brought a certain philosophy to CRC that he still abides by today.
"Our intention is never to make pro baseball players," he said. "We're trying to make husbands and fathers. We want to instill character."
Bloomfield taught Wheeler a lot about life beyond the baseball diamond, he said.
"One thing I learned from him was how to act on and off the field as a student athlete," he said. "How to be a man for the most part, and definitely how to be disciplined."
Bloomfield also holds his players to a certain rule.
"Be a good teammate," he said. "Treat everyone the same whether he is your best player or worst player."
For his accomplishments last year, Bloomfield was named the National Coach of the Year by the American Baseball Coaches Association.
He will be honored at a national convention in Chicago, Ill. Admittedly, the award means very little, he said.
"It just means I had good assistant coaches," he said. "It's never about the individual, it's about the team."
Bloomfield cared less about the award, than he did about the team.
"It was a special bunch of guys," he said. "Team chemistry came along, and the kids bought into our philosophy."
Of all of his accomplishments in his 28-year coaching career, Bloomfield ranks the state championship at CRC near the top.
Bloomfield's coaching style and philosophy are just part of what Wheeler will remember moving forward in life.
"I will remember his integrity and his honesty and just how good of a guy he was, also his little smirk, you know you did something funny or good when you see the smirk," he said.  "There is too much stuff to remember about the guy."
But in typical Bloomfield fashion, he wanted to talk more about the team and less about himself.
"I've seen a lot of things on a baseball diamond, but that was special."
Leave a Comment
About the Contributor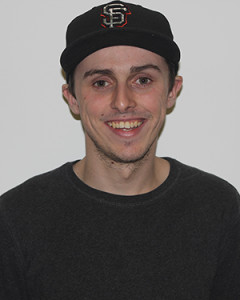 Zach Hannigan, Former Staff
In his six semesters on The Connection staff, Zach served many roles including twice as Editor in Chief and Sports Editor and ending as the Online and...