Hawks fail to sweep series against Skyline
Hang on for a minute...we're trying to find some more stories you might like.
Fresh off a win against Skyline College, the Hawks' baseball team set out for a repeat as they took on the Trojans once more at Cosumnes River College Conway Field on Feb. 9.
Starting pitcher freshman Kyle Von Ruden started the game and led the Hawks through three quick innings as he shut down any chance for the Trojans to score.
"I thought Kyle Von Ruden pitched real well," said Hawk's head coach Tony Bloomfield. "I thought he had all three pitches, he mixed it up real well. He froze a lot of guys mixing and matching pitches."
While Von Ruden managed to freeze up the opposing team, the Trojans managed to keep the Hawks from scoring as well.
"I thought we were lucky and got some breaks," said Skyline head coach Dino Nomicos. "CRC is a great team with great coaching."
In the bottom of the third the Hawks took the lead as freshman pitcher Nathan Gonzalez was beaned to first, stole second and advanced to third base because of an overthrown ball to second base. Then a hit to right field sent Gonzalez home putting the Hawks up 1-0.
However, the lead did not last long. With the bases loaded at the top of the fifth, Skyline freshman infielder Ismael Orozco took it home off a hit out to left field by freshman infielder Merrick Belding, tying the game at 1-1.
"We got young guys that are still playing high school baseball, this is college baseball. They can't function at this level yet," Bloomfield said. "They don't pay attention in practice real well. They're not real coachable at this stage."
The Hawks rallied back in the bottom of the sixth when sophomore outfielder Malik Hill managed to score a run after getting beaned, bringing the score to 2-1 in Hawks favor.
Skyline answered back in the top of the eighth when sophomore outfielder Trevor Greenlaw scored a run off a hit into left field by Orozco and with bases loaded again, freshman outfielder Vince Lozano scored a run to take the lead. Skyline tacked on another run to end the inning up 4-2.
A rally in the bottom of the eighth by the Hawks brought another two runs by sophomore catcher Bryan Case and Hill off a hit into left field by freshman outfielder Josh Cosio, tying the score at 4-4.
Skyline added two more runs in the top of the ninth made by sophomore outfielder Alex Cordova and freshman pitcher Joey Carney bringing the score to 6-4.
"I thought we played okay defense, and other than that there wasn't a lot of hitting going on," Bloomfield said.
The Hawks defense wasn't enough in the end to seal the deal. Freshman infielder Michael Chavarria managed to score one last run for the Hawks before Skyline freshman pitcher Bryan Hidalgo ended the game with a strikeout, sealing the win for the Trojans, 6-5.
"It's a good win for us because the type of team we just beat," Nomicos said.
Nomicos also stated that the difference between the two games was the adjustments they made as a team and also pointed out that his team is young and not quite at the right level yet as well.
"We won yesterday because the other team gave us the runs yesterday, and today we just couldn't function," Bloomfield said. "It was a pretty good game for a while and we just fell apart."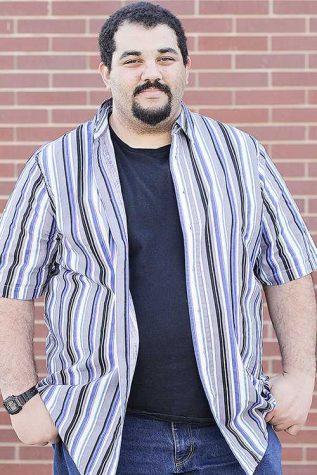 Scott Redmond, Features Editor
Features Editor, spring 2015. Editor-in-Chief & Sports Editor, fall 2014. Editor-in-Chief & News Editor, spring 2014. News Editor, fall 2013. Online...